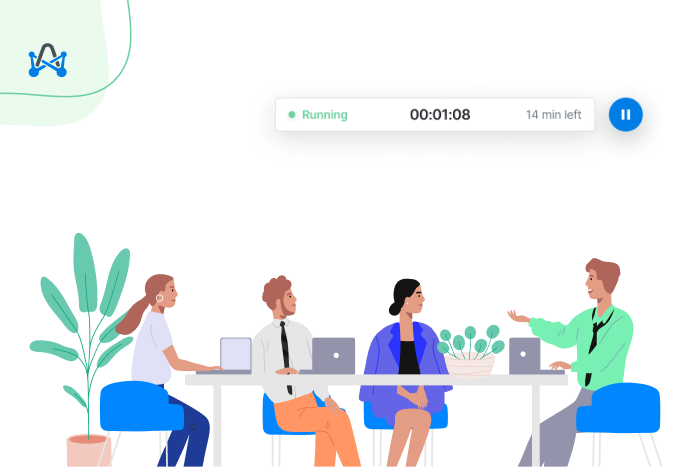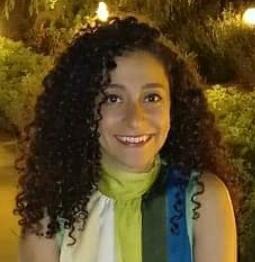 One of the most common ways by companies manage to stay on top of their goals and objectives is the "status update meetings." These types of meetings have come to be a staple in the meeting realm, which you have or will stumble upon. The definition of status meetings is in fact in the name; these meetings tend to inspect the progress of one's professional goals and objectives.
Here are five reasons why status update meeting are important and how to make sure you are conducting them correctly.
1. Keeps everyone aligned
Simply put, within every status update meeting, there are different members that are each (whether separately or in a group) responsible to lead certain tasks in order to ensure that the meeting objectives and the goals set out are met. Coordinating a clear structure for these meetings is essential. That is why establishing an agenda is important to extract the needed information from the meeting participants. By doing so, each member is oriented and updated on the advancements of each topic.
2. Ensures that tasks are being met
Having a status updates can be the factor in determining whether or not meeting members are actually making progress on what is expected of them. It gives more room for each member to voice their updates on the tasks done and identify their concerns. This can ultimately help in hedging any delays in reaching one's objectives.
3. Enables more familiarization with meeting members
Being able to meet up on a constant basis, whether virtually or in person, can be a great way to acquaint oneself with the rest of their meeting members. Being familiar with who one is working with is an important step in creating synergy within a team and ultimately achieve one's goals. Meeting members can therefore work with a stronger relationship and produce a coherent flow of progress.
4. Breakdown projects and tasks into checkpoints
Status update meetings can be essential checkpoints within one's career progressions. These meetings enable meeting leaders to revise and amend any work that needs to be done. This can also ensure that meeting members in order to ensure that they are heading in the right direction. Managers can also use these meetings as effective ways to transfer their feedback on one's development which helps avoid any confusion or reduce any unwanted delays in output.
5. Increase team engagement
Don't be afraid to turn these status update meetings into a constructive point of communication for you and your team. With these interactions, you can allow room for team members to voice their opinions on the topics at hand. Sharing and engaging can lead to a clearer understanding of what each persons role is as well as other perspectives on subjects being discussed.
➕ Extra bonus. Try sending out a thank you email after the meeting is finished; it has a positive effect on attendees and enhances meeting productivity.
How adam.ai can help you manage your status update
In order to maintain your status update meetings, there needs to be a coherent passage of information between you and the other meeting members. Having a platform that combines your needs is essential at this point in time. That is why adam.ai thrives on providing you and your team members with enticing features that promote better efficiency within these meetings.
For instance, before each meeting users can better prepare with the easy-to-use agenda setting tool. You can set your meeting agenda and freely share it with other correspondents so that they themselves can suggest topics they need to discuss during your meetings. The agenda item tool can serve as a reminder to ensure that these meetings do not go off topic and waste time.
In order to ensure that there are clear action points to follow up on during your next meetings, adam.ai allows you to set action items during your meetings for each meeting member to see. Reminders are also sent to increase accountability and ensure tasks are being met.
After the meeting, members can check off their action items as well accordingly for their managers and counterparts to see. You and your team can even benefit from receiving overview emails and notifications to help refresh you on the contents of your meeting.
Status meeting agenda template
Templates can help you come up with an excellent agenda in less time and will help you cover all necessary items.
Give ours a try! it's free and editable, so you can customize it according to your needs.
💡Pro Tip. Use the above template in adam.ai for maximum benefit! You can add notes and comments while discussing the agenda; add sub-agenda items and attach files; edit, delete, re-order agenda items inside the meeting room; set a timer for each agenda item; and much more.
Want to know more? Check out this one-minute video on how to create a meeting agenda on adam.ai.
Decided to give adam.ai a try? Enjoy our free trial for 14 days.

14-day pro. No credit card. No hidden fees.
More meeting agenda templates
The following are several templates that you may find useful. They're free and editable. Some of the templates include small guides with quick tips for the type of meeting you want to conduct.
We recommend you have your folder "Meeting Agenda Templates" ready on your PC and download the following agenda templates, so you can refer to them at any time when needed.
Wrapping up
Applying the previously mentioned checkpoints can help ensure that managers, clients, and team members alike are aligned and meeting their deadlines. Constant interaction also enables meeting members to get a chance to converse and voice their concerns on their responsibilities.
However, if these meetings are conducted incorrectly, as in without a clear direction, they can end up negatively affecting you and your teammates progress. That is why it is important to schedule these meetings only when necessary.
💡 Pro Tip: Status meetings are more effective using an agile, reliable, and consistent meeting management software, like adam.ai. It has all the right features to run a successful status meeting; it can help you manage your entire meeting's workflow from preparing, running, following up, and reporting. Make use of our free trial and manage your status update meetings using adam.ai.