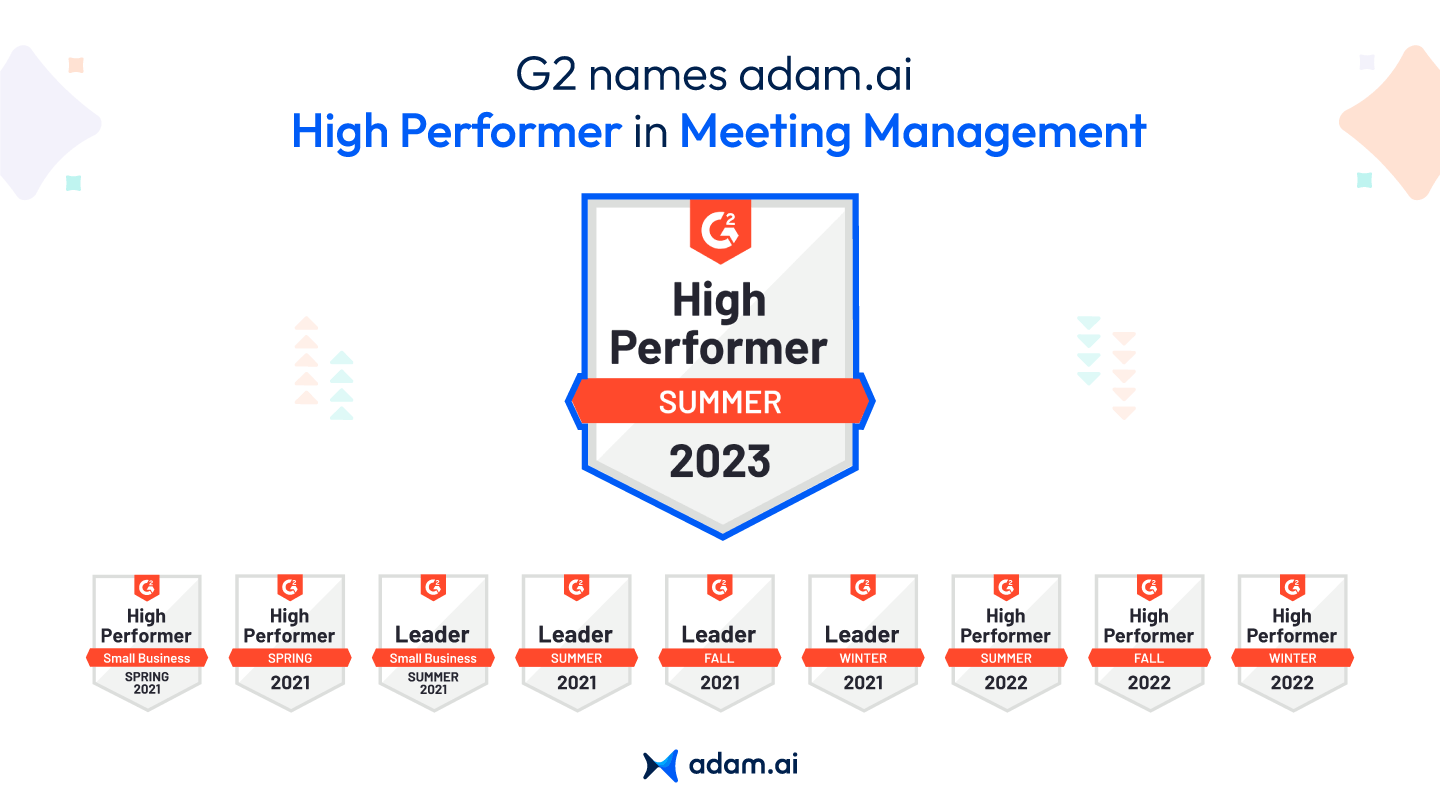 G2, the widely used software review platform, has earned adam.ai a High Performer badge for Summer 2023 in Meeting Management, reflecting its high customer satisfaction score.

This represents our dedicated customer success team that works hard to train new customers, addresses inquiries promptly, and helps simplify customers' workflows for enhanced convenience.

adam.ai has been receiving continued recognition on G2 in meeting management based directly on customer ratings and reviews.
Leader:
For three consecutive quarters, G2 has
presented us as a Lead
e
r in meeting management, with
substantial Satisfaction and Market Presence scores.
For three consecutive quarters, G2 has presented us as a Top Performer, in addition to t
wo previously earned badges.
With an overall rating of 4.6 out of 5, it's safe to say our customers are happy with our meeting management solutions.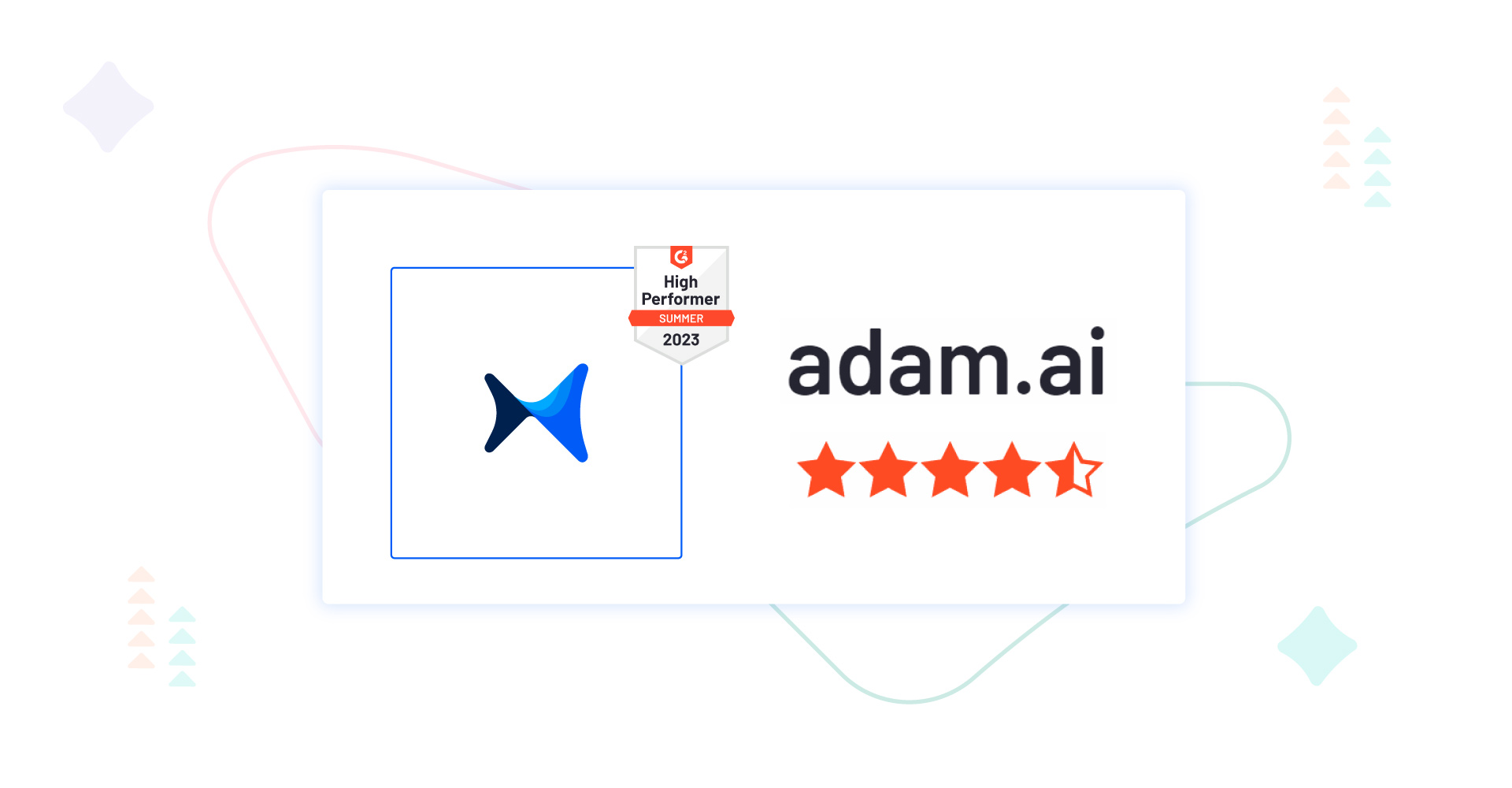 The adam.ai team is thrilled to see their hard work paying off and looks forward to continuing the product enhancements and maintaining customers' trust and appreciation.

Have a look at our G2 reviews: https://www.g2.com/products/adam-ai/reviews


adam.ai has recently released its new version, adam.ai V4, with a new website and better features offering an all-in-one meeting management experience before, during, and after the meeting.
Try the new version of adam.ai for free!