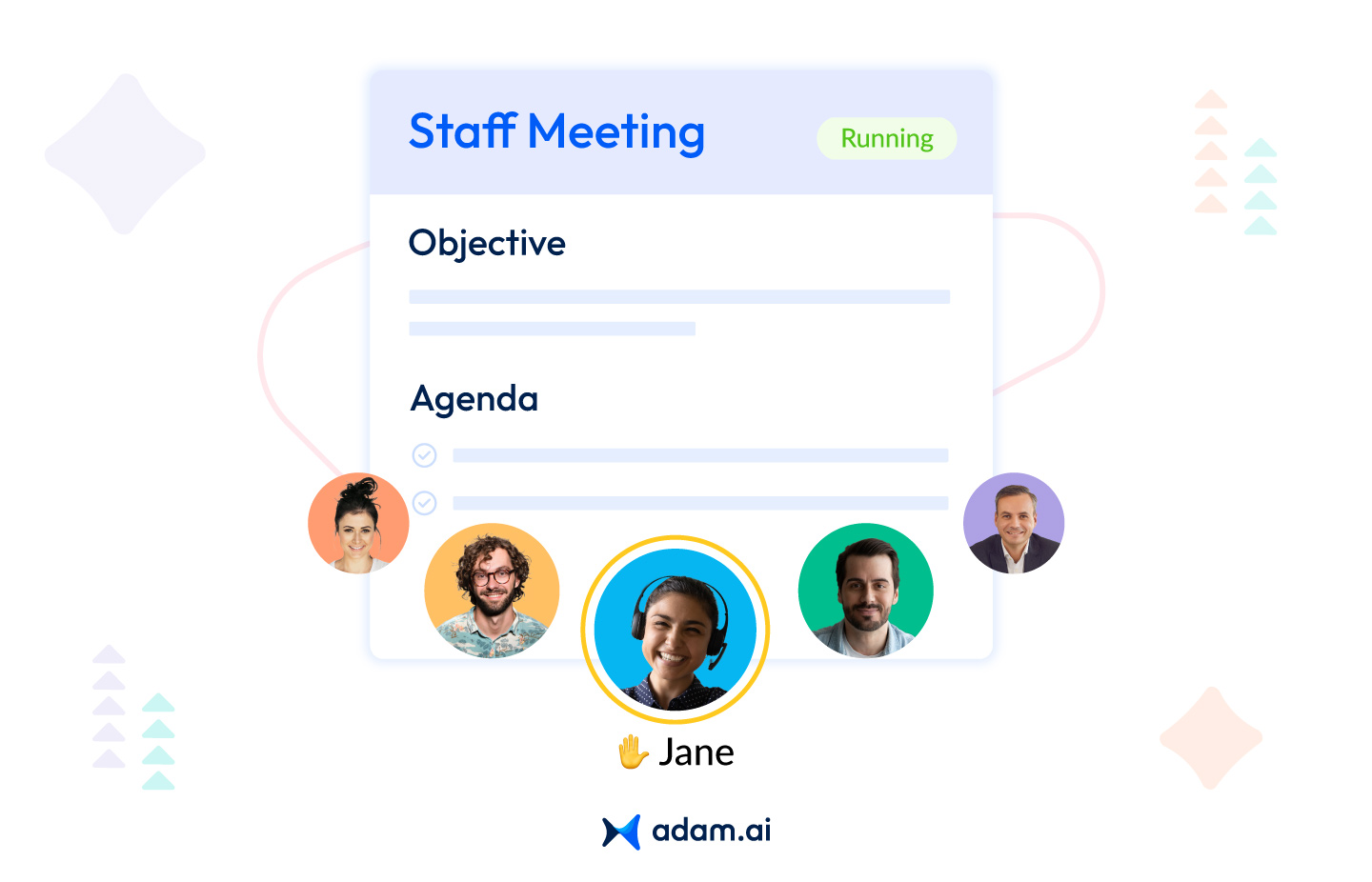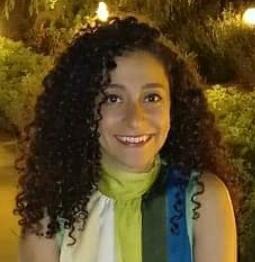 Teams need to feel they belong. They need to be included in decisions and strategies and be reminded that they are all working towards the same goal. They should be given the chance to ask for feedback and give theirs on important issues. That's what an effective staff meeting can accomplish.
The outcomes of an effective staff meeting are increasing engagement and accountability and inviting teams to be more creative about problem-solving. So let's check out what you can do to have an effective staff meeting.
1. Have a clear objective
How easy it is to schedule meetings has allowed managers to gather their teams without deciding on the objectives of a meeting beforehand. Meeting attendees can sense when the meeting has no objective. And you cannot remedy that during a meeting.
If the meeting has no objective, or the only objective is that you haven't seen your team in a while, don't schedule it. Instead, search for better ways to reconnect with your team if reconnection is the issue.
Each staff meeting should have a clear purpose. Meeting participants need to know what to expect.
2. Have an agenda to give structure to the meeting
This point is linked to the above. When you have a clear objective, you can come up with a focused staff meeting agenda that includes excellent staff meeting topics.
While a clear objective is the first step to a successful staff meeting, you need to pair that up with a clear schedule of how the meeting will go. Refrain from vague agenda items and resist the temptation to clutter up the agenda.
You can do so by considering the opinions of relevant colleagues on what they need to discuss in the meeting. You can also send the staff meeting agenda to the participants beforehand and ask them to collaborate on the agenda items and add their input.
You can find free editable agenda templates on our blog, created with every team's needs in mind. Feel free to download the ones that you use the most, customize them to fit your team, and make the most out of every meeting.
3. Encourage everyone in the room to participate
Most groups have people who tend to dominate the conversation, while others remain largely quiet, according to their communication style. Leaders need to keep an eye on that and shift conversations to include the quiet participants. By allowing everyone to contribute, you create an atmosphere of inclusion and engagement.
One way to do that is by asking the quiet participants direct questions to encourage engagement. You can also be stricter with participants who talk more than their fair share; politely interrupt them and explain yourself by saying that you need to make sure everyone participates in the conversation.
Lastly, if you know who the quiet team members are, give them a specific slot on the agenda to share what's on their minds.
4. Assign tasks and create action plans
It goes without saying that meetings should conclude with action plans and tasks. To avoid having participants thinking that staff meetings are a waste of time, you need to be clear on what you'll do next.
Designate time in the meeting to come up with an action plan, vote on it, and assign people to every task. You also need to keep a record of the actions to be taken, who is responsible for them, and what the deadlines will be.
While this might seem like a lot of work, a meeting management software, like adam.ai, will accelerate the process. adam.ai will definitely enrich your next staff meeting through taking notes in real-time, voting and assigning tasks in an agile manner, and automatically generating meeting minutes.
14-day pro. No credit card. No hidden fees.
5.

Make the best use of staff meetings
Staff meetings come at a high cost considering the time they take from every employee. So, it's recommended you make the best use of them. They can be an opportunity to offer public praise and remind people of the big picture and inspire them.
Let people look forward to this meeting by having praise and encouragement a regular part of the meeting. This includes praising people who were promoted, celebrated an employment anniversary, earned an award from the organization, and displayed excellent performance since the last meeting. Recognizing team members not only shows how much you value their contributions but also makes the rest of the team aware of their accomplishments.
Another important topic you can touch on is reminding people of the big picture. Organizations change internally or are impacted by external changes; they grow, new talents join, new leadership may be in charge, and new competition enters the market. So, make it a point to remind people of the bigger objectives to ensure that everyone is on the same page.
To sum up, regular staff meetings offer a great value. They introduce a culture of inclusion and dismiss the tunnel vision mindset. In this article, we've covered five failproof tips you can apply to have an effective staff meeting.
We've also touched on how a meeting management software, like adam.ai, can help you enrich your staff meetings by focusing your time on meaningful staff meeting topics that make employees look forward to your meetings.
And while there may be several meeting management solutions available, here's why adam.ai is the best one for you:
And most importantly, adam.ai integrates with your existing workflow, provides a free plan for life for small teams, and is the most affordable tool for larger teams (starts at $4.99).