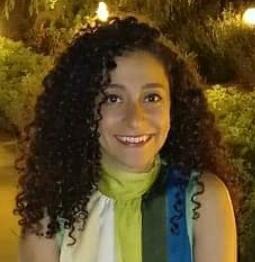 A successful strategic planning meeting turns wishful thinking into an actionable plan with measurable outcomes through three things: preparation, execution, and follow-through.
In this article, we'll talk about how an impactful strategic planning session isn't just about formulating and documenting strategic statements. Instead, it focuses on execution and outputs and departments' alignment that generates the expected strategic deliverables.
This article covers the following:
What makes a good strategic plan?
Who should attend a strategy meeting?
How to prepare before a strategic planning meeting?
How to run a strategic planning meeting?
Why do you need adam.ai to run your strategic planning meeting?
Strategic planning meeting agenda template
What is strategic planning?
Strategic planning is the process of identifying long-term goals and the means to achieve them. You do so by reflecting on the current situation, understanding the goals and priorities of your company, translating them into SMART goals, choosing which goals the company will pursue, and creating an execution plan.
What makes a good strategic plan?
A good strategic plan answers the following questions:
What are our mission and vision?

What are our values?

How can we describe our current position?

What are our strengths and weaknesses?

What are our opportunities?

What are our threats?

What do we want to achieve?

How do we execute our strategic goals?

How do we define and measure success?

How do we monitor progress?




It is also one that includes detailed actions and SMART goals, clear timelines, and room for adaptability when facing the changing economic conditions, industry trends, or customer feedback.
Who should attend a strategy meeting?
In the strategic planning meeting, you need to include people who understand the organization, are important decision makers who are part of the management team, have relevant information, and are known for being creative. It's essential to include people who will be responsible for executing the strategic plan.
The core team usually consists of five to eight people, including the CEO or president and people who have a diverse and complementary set of skills and experience. If you include more than eight people, during the meeting, you'll have to break participants into small groups for smooth discussions.
Based on your agenda, you can determine who should attend the meeting. If particular projects are discussed, managers of each project should be present. The people responsible for gathering data that will be discussed at the meeting should attend. If drawbacks in particular departments are discussed, then department managers should be invited.
You would also need to include staff-level participants. They won't be there all the time; they're invited to just cover certain items because you'll need their input as they're the people who are truly doing the work.
How to prepare before a strategic planning meeting
Preparation is key. Many strategic planning meetings fail because of a lack of preparation.
Before your strategic planning workshop, you need to gather as much relevant information as possible to have an impactful strategic planning session.
Here is how you can reach quality decisions, gain consensus, and make use of everyone's time and talent.
Analyzing the overall market, your competitors, and market trends
The first thing you need to do is to study the market. You need to know the scale of the industry and the rate at which it grows. You also need to determine your key competitors and what funds they received. You need to study their growth rates and pricing trends.
You need to study the political and social environment of the market and be to date with government regulations. Consider any macroeconomic trends.
Think about this part as an external evaluation of what you're up against.
Analyzing your company's internal situation
You waste your meeting time in arguments when participants have misinformed opinions. So, presenting accurate information based on concrete facts allows the conversation to move to higher levels.
Analyzing your current situation is essential in pre-planning and will present the concrete facts you need to reach quality decisions. And there are numerous tools you can use, such as SWOT (strengths, weaknesses, opportunities, and threats); TOWS (turning opportunities and weaknesses into strengths); nominal group technique; affinity diagrams; SMART (specific, measurable, achievable, results-oriented, and time-bound); responsibility matrix; flowcharting; cause-and-effect diagrams; presentation of quantitative data; and goal attainment teams.
Let's look at SWOT analysis for example. In terms of your company strengths, SWOT can help you discover strong points in your employees, targeted customers, your position in the market, your financial situation, profitability, growth, and the products you introduce to the customer and how you introduce them (sales channels).
You can discover weaknesses such as understaffing in certain departments, competitive vulnerability, missing products, customer complaints, and missing sales channels; opportunities, such as entering new markets, raising funds, and launching new products; and threats, such as lack of financial resources and limited cash flow, falling prices, and losing important employees.
Working on your mission, vision, and values
Once you're done with gathering external info and the SWOT analysis, you can start writing your high-level mission and vision statements and values. You can work on your company's mission and vision with your teams in a separate meeting before the strategy meeting.
Your mission statement should communicate why your company exists, while your vision statement should say what you bring to the table and your direction. A good mission and vision statements will guide your decisions when creating a strategic plan.
💡Pro tip: An all-in-one meeting management software, like adam.ai, can help you create a series of meetings and link relevant meetings and agendas. This will help you become organized and reduce the time you take to prepare for your meetings and have your materials easily accessible.
Collecting employees' input to identify obstacles and opportunities
You need to collect both measurable and immeasurable data to help you make clear decisions. Your employees can give you invaluable insights, especially your sales channels and people working directly with your customers.
Ask your senior leaders to have "Start/Stop/Keep" meetings with their direct reports. They're meetings where three questions are asked to help collect insight:
1. What should the company start doing?
2. What should the company stop doing?
3. What should the company keep doing?
Give special attention to the second question because this will give you an idea about the roadblocks your people are facing and what you need to work on.
Reporting your customers' feedback
Just as you worked on collecting your employees' feedback, you need your customers' feedback as well for a solid decision-making process. It's best if all employees are involved in collecting customer data.
There are several ways to collect customers' feedback, such as designing a customer feedback survey form on your website, your executives and middle managers having conversations with end-users, in-app surveys, and emails.
Preparing your meeting agenda
A meeting agenda is essentially a guide to how a meeting will go. The clearer and more well-constructed the guide is, the more effective the meeting will be. You can read more on why meeting agendas are important for any kind of meetings here.
Your strategic planning meeting agenda should focus on the following aspects: your mission, vision, and values; reviewing reports on your company's current situation, market trends, and your competitors; developing SMART strategic goals; making the goals actionable by reviewing and voting on tasks, timelines, resources, accountability, and communication; and deciding on how you'll monitor progress.
💡Pro tip: Use adam.ai, an all-in-one meeting management software, to create timed agenda items and subitems and share your agenda before the meeting with your meeting participants. You can also ask them to contribute to the meeting agenda and move their suggestions to be agenda items.
How to run a strategic planning meeting
Now that you've learned that preparation determines how well your strategic session will go, it's time to take a look on what you need to focus on when running the planning session.
The focus of the planning session is instilling ownership and commitment and a general understanding of where the company is heading. This, in turn, allows for smooth execution.
Let's look at what you should focus on when running your strategic planning meeting.
An opening message
The head of the company can start the meeting by highlighting the expectations for the meeting and how each participant should contribute their best.
The message mainly addresses the challenges the company faces and communicates realistic goals. The participants should be empowered to come up with decisions they are willing to commit to and work together to reach success.
Breaking the participants into small teams
Instead of all participants discussing one issue with many viewpoints, split them into small teams. These teams will work on one issue at a time and reach a consensus and get back to the whole group with their proposal, which will help the meeting move forward and reach good strategic decisions.
The teams should be productive, and this can be achieved by including employees from all company departments and they should have different skill sets and personalities.
Each team will discuss their different viewpoints. Much of the disagreement will be resolved within the team. When they agree on a suitable viewpoint, they'll prepare an effectively articulated presentation for the whole group.
Reaching a decision
After the team works together, they'll create small-team presentations. These small-team presentations are discussed by the entire management team, and then a consensus is reached.
The previously mentioned steps are repeated until all agenda items are covered.
The role of the strategic planning facilitator
A strategy workshop needs a dedicated facilitator. Within the small teams, the facilitator's role is to encourage participation and tolerance (they should work on any interpersonal conflicts that may affect the progress of the meeting). They should also guide the teams on how to solve problems and evaluate alternatives to reach decisions.
Another important thing the facilitator has to focus on is the level of conflict within small teams: there shouldn't be too little conflict so that creative thinking is hindered; on the other hand, too much conflict can lead to unproductive arguments that may affect progress.
The facilitator helps guide both team members and the whole management team toward reaching a decision and closure. He or she guides the general discussion to ensure that the output is of high quality and all agenda items are covered.
Meeting closure
The meeting concludes with a consensus on the following items: the company's vision, mission, and values; strengths, weaknesses, opportunities, and threats; identified industry trends; and strategic initiatives.
The previously mentioned contribute to forming final decisions and resolving vital issues. After covering all agenda items, a basic strategic plan is formed (which can be improved later), on which all meeting participants agree. This enforces strong ownership, an important objective of the strategic planning meeting.
The shared understanding and strong commitment of the meeting participants towards everything they decided on in the meeting will move the plan forward. Participants communicate the output to their departments and begin the execution process.
The execution and progress can be monitored by running meetings with a suitable cadence: (1) daily standups and weekly meetings for teams, (2) monthly meetings for executive managers to monitor progress and resolve pending issues, and (3) quarterly and annual meetings for executive and middle managers to work on improving the strategic plan.
Why do you need adam.ai to run your strategic planning meeting?
Efficient tools empower your people to make the planned strategy real. They help you communicate, establish, and execute the strategy. And you'll find tools for every stage. One of those empowering tools you need to explore is an all-in-one meeting management software.
A failed strategic planning meeting negatively impacts your business, resulting in unachieved goals, delays in projects, and accountability and responsibility issues. It is what makes or breaks your long-term plan.
adam.ai, as an all-in-one meeting management software, isn't your typical video-conferencing tool. adam.ai focuses on driving successful meeting results, decreases the overall cost to drive a unified meeting experience, significantly reduces wasted time, and increases transparency and accountability.
Your meetplace in adam.ai has all the features you'll need to have an actionable strategic planning meeting. adam.ai manages the entire meeting lifecycle and is fully connected to your business activities. Here's how.
1. When working on your strategic plan, you may need to consider running a few meetings to prepare before the strategic planning meeting, such as meetings to work on your mission, vision, values, and goals.
Or you may consider running quarterly strategic planning meetings, where you divide the strategic implementation of an annual plan into four quarters.
So, to have all your meetings and info organized in one place, create a project on adam.ai; name it, for example, "Strategic Plan 2022." Under this project, you can create all the required meetings. You'll have a timeline showing each meeting's date, participants, agenda, and action items.
2. To each of your meetings, add your timed agenda items and subitems and ask your meeting participants to collaborate on your agenda before the meeting. Then, easily move their suggestions to be a part of the meeting agenda.
3. You can upload all the materials you'll need before your meeting and invite your participants to pre-read them to come prepared. adam.ai integrates with Google Drive, Dropbox, and Box to manage your work all in one platform.
4. Add relevant meeting links to your current meeting. For example, you are running the goal-setting meeting, and you need to review your mission and vision statements or any notes you've written during the mission- and vision-setting meetings. Link those relevant meetings to easily access them during your meeting.
5. adam.ai has a dedicated section in the meetplace for votes. You can vote on, discuss, and add final decisions.
6. Write notes in real-time in private or public.
7. Add your action items with assigned people, watchers, deadlines, descriptions, and attached files, and then send them off to your favorite project management tool when you integrate it with adam.ai. Check out our app integrations.
8. Add multiple meeting facilitators to write meeting notes, add agenda items, upload files, assign public actions, and take decisions.
9. Your meeting minutes are automatically generated. They include the names of the participants who were absent or present, the meeting agenda, meeting notes, decisions the meeting participants voted on, and all action items, who they were assigned to, and their deadlines.
10. To follow up on progress, you need to run daily standups/weekly meetings for staff and monthly meetings for department managers. Inside your "Strategic Planning" project, create several meeting series that can be repeated daily, monthly, or quarterly.
Check out this video to explore how user-friendly adam.ai is.
14-day pro. No credit card. No hidden fees.
Strategic planning meeting agenda template
Now that you know how to prepare for and run a strategic planning meeting. Let's explore the agenda. Below is a strategic planning meeting agenda template that will help guide you to write your own.
The strategic planning meeting agenda template is free and editable. To make the most of it, use it in adam.ai. Make use of your 14-day trial and experience how effective meetings can drive your business towards success.
The bottom line
Without a strategic plan, you're marching into the unknown. An effective plan includes a strategic roadmap that unifies priorities across departments, makes people understand what is profoundly important to the company, instead of promoting non-strategic work, and is flexible enough to absorb any small or substantial change.
Preparation and execution and the tools to do so are both key elements for any strategic plan to succeed.
One of the important tools you need to consider is an all-in-one meeting management software, like adam.ai. It's a tool that focuses on driving successful meeting results, decreases the overall cost to drive a unified meeting experience, significantly reduces wasted time, and increases transparency and accountability.
And while there may be multiple meeting management solutions available, here are a few reasons to consider adam.ai: