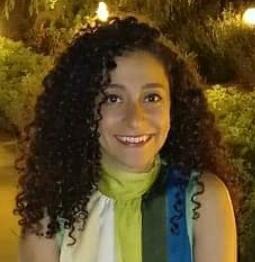 Hybrid meetings are becoming more and more popular as businesses look for ways to save time and money. But if you've never hosted a hybrid meeting before, it can be tricky to know where to start.
This guide will show you how to make the most of your next hybrid meeting. We'll cover everything from creating an agenda to recording and sharing meeting minutes. Plus, we'll give you some hybrid meeting tips to make your hybrid meetings as effective as possible.
Feel free to jump straight to any of the main headlines in this article:
What is a hybrid meeting?
A hybrid meeting is a meeting that includes both in-person (face-to-face) and online (virtual) attendees.
Using a videoconferencing tool, such as Microsoft Teams or Zoom, remote participants can join the meeting. Physical attendees sit together in a designated meeting space using a laptop to join the meeting or a central screen, microphone, and speakers. Sometimes, whether they are physically present in the conference room, each member will participate in it using a mobile device to enhance communication.
Hybrid meetings are an essential part of a hybrid work model, a model that allows talent diversity and retention, all the while being resilient in the face of changes. Participants can join from anywhere in the world, which makes it a great option for remote workers. And if done right, seamless hybrid meetings allow both in-person and online participants to work on ideas in real time and have successful collaborations.
If you are planning a hybrid meeting, there are a few things you need to keep in mind. First, make sure that all participants have the necessary technology to attend the meeting. Second, be sure to test the technology before the meeting starts. Third, be prepared for technical issues that may arise during the meeting. Fourth is an x-factor that will help you save time, money, and resources when managing hybrid meetings. Read on to know what it is.
What are the benefits of hybrid meetings?
Hybrid meetings offer a number of benefits that traditional meetings cannot match.
They allow you to combine the best of both worlds, giving you the flexibility to hold meetings online or in person, as well as the ability to include remote participants. This makes it possible to reach a larger audience and get more done in less time.
Hybrid meetings are also more efficient and cost-effective than traditional meetings. With hybrid meetings, you can save on travel costs, since participants can join from anywhere in the world, and you can reduce the amount of time spent in meeting rooms.
How to set up a hybrid meeting
To set up the hybrid meeting room, you will need:
1. A computer or mobile device with a webcam and internet connection
2. A meeting room with a large screen or projector
3. A microphone and speakers (or headphones) for each participant
4. Meeting software, such as Zoom; you might want to read this article that covers everything about creating a Zoom meeting from basics to the latest features.
Here's why we claim that hybrid meeting technology is not enough to run a great hybrid meeting!
What are the challenges of hybrid meetings?
There are several challenges that come with hybrid meetings. One of the most common issues is that people can't always see or hear each other properly. This can lead to confusion and frustration and can derail the meeting altogether.
If people are meeting for the first time, it can be difficult to break the ice, and you may need to use hybrid meeting icebreakers.
Another challenge is that people can come from diverse backgrounds, which makes it difficult to have a cohesive discussion.
You can also face difficulty tracking who is doing what and whether they are following up on action items from the meeting.
Lastly, it can be difficult to keep track of all the different tools and platforms that are being used in a hybrid meeting. This can lead to confusion and chaos and can waste a lot of time.
A meeting platform that integrates with your favorite apps and tracks all your action items. What else do you need?
Create unlimited meetings and projects on adam.ai for free for 14 days. It will be your go-to tool when running any type of meeting. No credit card is needed; all features are unlocked.
Hybrid meeting best practices
As a meeting facilitator/leader, you need to set some ground rules for hybrid meetings to go as smoothly as possible. They are considered hybrid meeting protocols/etiquette. Consider this hybrid meeting checklist when running one.
Everyone sees; everyone hears
Your setup should guarantee that all participants hear and see each other clearly. The quality of your video and audio should serve this purpose. Never use poor-quality video or audio or else you'll jeopardize your meeting.
Attendees should say their names before speaking
Whether it is an in-person or a remote meeting participant, everyone should say their name before making their contribution. Some people might be familiar with other attendees' voices if they deal with them on a regular basis, but that is not the case for everyone.
When someone speaks, ask them to be closer to the microphone
Unless you have a naturally resonant voice, the majority of people require some form of sound amplification to guarantee that everyone can properly hear them.
Make sure that, before your meeting, you ask in-person attendees to move closer to the microphone when speaking. This is to avoid having participants ask each other to repeat their talking points or having to move closer to the microphone during a heated discussion or having someone else who is closer to the microphone repeat the talking points.
This can waste everyone's time and will eventually cause your remote meeting participants to lose interest and resume whatever they were doing before the meeting.
💡Pro Tip: Use Adam the AI meeting assistant to instantly get meeting transcript, smartly highlight key content items, and quickly convert them into actionable items, so meeting participants can easily follow what's being said.
Virtual attendees are a priority
Being on the other end of the call is a kind of disadvantage compared with being present in the hybrid meeting room. To balance this, in every activity, you should first start with your virtual attendees. Instating a feeling of inclusion for virtual attendees should be a priority in hybrid meetings if you don't want them to lose interest.
Always include them in the conversation and ask about their opinions. You don't want your in-person attendees to forget that they have other people attending this meeting. If you forget about your virtual attendees, you'll risk that they'll be occupied with things other than actively participating in the meeting.
Everyone should have access to all documents that will be used during the meeting
You need to remember that, if you are commenting on handouts or any other slide shows in the room, remote meeting participants need to see everything to be able to follow the discussion. Everyone needs to be on the same page if you want to run a successful and engaging hybrid meeting.
💡Pro Tip: Use adam.ai, the ONLY all-in-one meeting management platform, to upload all the files you'll need during your meeting. Before the meeting, participants can access the meeting room and download the files.
Side discussions should not be allowed
Side discussions can be very confusing to virtual attendees. Remember they can't easily interpret the side conversations. They can't know whether they missed an important point, if they were the only ones who didn't hear, or if this was a private conversation among a few people in the hybrid meeting room, not intended for them.
Help virtual attendees understand what's going on. If you must have side discussions, then explain what has just happened so they don't feel left out. What's even better is eliminating side discussions as a rule that everyone should follow.
How to make hybrid meetings more effective
There are a few ways that you can make hybrid meetings more effective. Your number one focus should be inclusiveness. The struggle is real when attempting to balance the interaction between the in-person and remote meeting participants.
We know that, during meetings, especially hybrid meetings, you juggle different tasks and there is a lot to handle. What you need is a meeting assistant that walks you through every task to run a successful meeting whether it is a teams meeting or a one-on-one meeting.
Automating your meeting workflow using a tool like adam.ai will help you run meetings more efficiently and effectively. Here's why.
Before the meeting: use adam.ai to do the following
1. Create projects
Create projects in adam.ai under which you add relevant meetings. Work on several projects simultaneously with ease. Each project will have a timeline that displays insights, follow-ups, actions, decisions, risks, and issues. This way, you'll have a designated place for meeting content.
2. Create solid meeting agendas
adam.ai allows you to create detailed agenda topics. Let all attendees know what agenda item is currently being discussed without them having to text their colleagues just to know what's going on. You can add a description, sub-items, and comments to each agenda topic and attach files. In hybrid meetings, it's important to add all relevant details to avoid confusion or disengagement.
3. Add timed agenda items
Successful meetings adhere to the designated timeframe, and hybrid meetings are no different. Using adam.ai, you can add timed agenda items that you can start and pause easily. Next to each agenda item, you'll see a timer that counts down the time you have spent once you hit play.
4. Collaborate on meeting agendas
You have created a solid meeting agenda, but it isn't complete until you have considered the input of key players. Ask your attendees to add suggested agenda items, which you can either edit, move to the main agenda, or delete.


5. Upload relevant meeting materials
A lot of interruptions happen in hybrid meetings, be it weak internet connections or faulty technology. Using adam.ai, you can upload documents that will be presented in the meeting or any relevant documents. If, for example, at any instance, you're experiencing a slow internet connection and your presentation is lagging, your attendees can easily follow what's being said when they have the meeting presentations ready to be downloaded during the meeting.
6. Link relevant meetings
When running meetings that depend on previous ones, you can link relevant meetings to the meeting you're preparing for, with instant access to the notes, meeting minutes, and attendees.
"Time is the scarcest resource, and unless it is managed nothing else can be managed" Peter Drucker
Stop wasting your time on ineffective and unnecessary meetings. Automate your meeting workflow today using adam.ai. We won't waste your time. Sign up to enjoy your free 14-day trial. No credit card is needed, and all features are unlocked.
During the meeting: use adam.ai to do the following
1. Use the live transcription option
You don't have to worry about sound breaking or glitchy videos. Using the live transcription option, remote meeting participants will easily follow what's said in the meeting. This option will make the meeting more productive and inclusive for participants who are deaf or have trouble hearing or have various levels of language proficiency.
2. Enhance the hybrid conversation by using the discussion tile
Virtual attendees can be unintentionally forgotten during a heated conversation among the physical attendees. To avoid this, ask the participants to contribute their main ideas using the discussion option.
Not only will you organize the conversation when you have the main ideas in writing, you'll also have a history of how you reached certain decisions by saving those discussions. Fruitful discussions won't be lost.
Another important benefit of using the chat feature is encouraging introverts to speak.
3. Make hybrid meetings actionable by assigning actions
During the meeting, assign actions to relevant people, set deadlines and levels of priority, and send them to your favorite project management tools.
4. Make the meeting inclusive using an easy voting system
Make everyone feel included by voting on decisions. adam.ai has a complete voting system, meaning that you don't only add a statement that needs a thumbs up or a thumbs down. You can add to the statement a detailed description, relevant files, and comments.
Once you have your votes, you can either move it to decisions, delete it, or keep it as is for future reference.
5. Integrate adam.ai with all your favorite tools
Manage your meeting content without having to go through 10 apps just to get the job done.
Do you love having your virtual meetings on Zoom, Microsoft Teams, Webex, or Google Meet? They can all be integrated with adam.ai. Run your virtual meeting on any of them while using all adam.ai's features.
Integrate adam.ai with Asana or Jira and send your actions directly to them during your meeting. Get your employees started on their tasks once you hit the "end meeting" button.
Explore our full list of app integrations here.
Why Zoom collaborates with adam.ai for better hybrid meetings
Is Zoom your favorite video conferencing tool? This year, Zoom has added adam.ai to its marketplace. To ensure quality and security, every app that is publicly submitted to the Zoom Marketplace goes through a rigorous screening procedure to ensure quality and security.
The apps listed on the Zoom Marketplace directory offer a great solution to use cases, such as adam.ai, which is the ONLY all-in-one meeting management platform available on Zoom Marketplace.
It manages the overall workflow of your meeting content, intelligently capturing, organizing, and opening new possibilities of utilizing meetings' content and transforming it into valuable and structured enterprise knowledge assets.
With adam.ai for Zoom, you can schedule meetings and choose Zoom as your video conferencing tool. All your meetings are synced to your Zoom account, and you can directly join a Zoom Meeting from adam.ai from either the meeting card or the meeting room.
Case study: How a Cisco Technical Manager is using adam.ai to enhance the meeting experience
Jonathan Liang, Technical Manager at Cisco (the provider of Webex Teams, one of the most popular video conferencing tools), saw the need to use a tool like adam.ai when running online meetings.

His main pain point was losing track of meeting outcomes, and keeping the momentum of various projects has always been hard. His previous workflow before using adam.ai was ineffective: "I wrote notes in various note-taking apps and redistributed these notes manually after meetings. I searched for meetings and their notes only when needed."
At a competitive price, adam.ai was able to solve Liang's pain point, quoting him:
1. Our meeting notes and meeting outcomes became automated, much easier and more organized; research is largely reduced post meetings, now. Our meetings became more meaningful and effective and it was far easier to switch between projects without losing focus.

2. Notes are now written and saved, but that's not it, we can now share it as needed, and the team now has a shared view of the outcomes and the timeline of their assigned tasks, making it easier for them to deliver action items on time, reducing meeting burnouts without losing context.
Liang added, "We plan to continue using adam.ai to keep our meetings and projects organized with clear timelines. Meetings became more engaging and easier to track with adam.ai; a quick glance is enough to capture a project's status, and the team's progress and the well-formatted PDF meeting notes received many appraisals."
Check this video to explore what else adam.ai can offer you.
Wrapping up
Hybrid meetings are becoming more and more popular, thanks to the combination of the best of both worlds: the efficiency of a conference call and the personal interaction of an in-person meeting.
In order to make the most of hybrid meetings, you need to be prepared. This how-to guide will walk you through everything you need to know, from scheduling and preparing for the meeting, to setting ground rules for your hybrid meeting and taking advantage of the collaborative features of hybrid meetings.
Are you ready to make the most of your hybrid meetings?