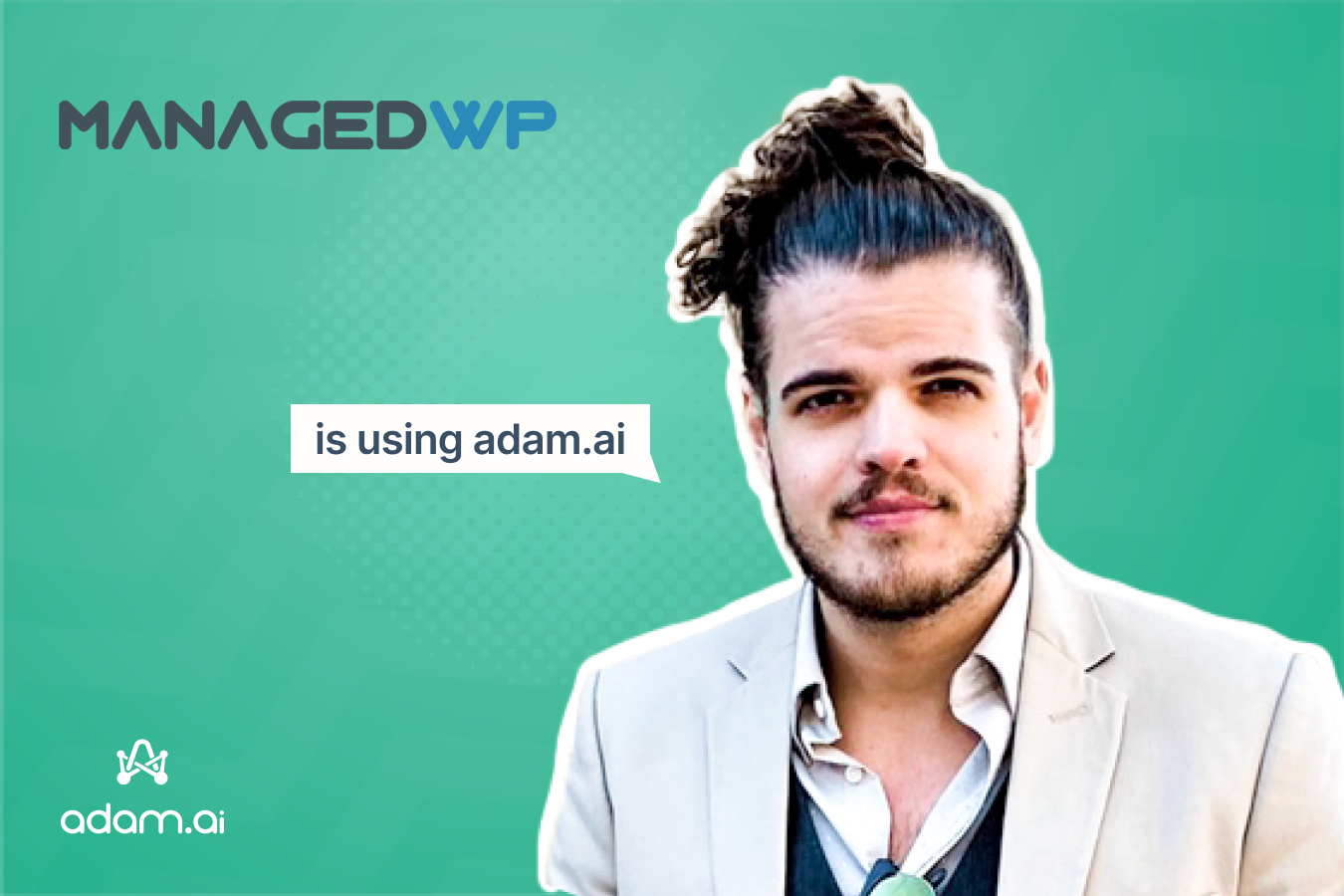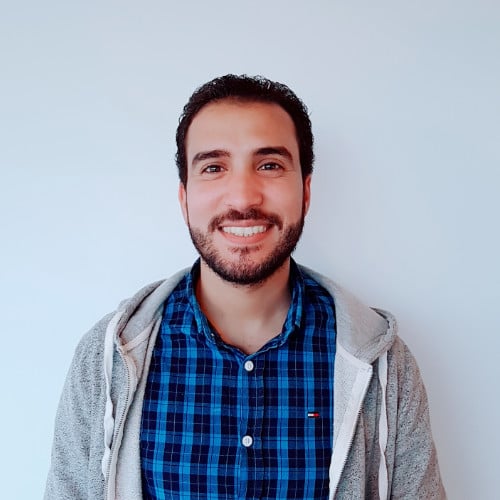 For more than 3 years now, adam.ai has been helping teams run more productive, efficient, and meaningful meetings through powerful features and integrations, all from one place.
We talk with these teams and the results make us proud every single time: Cisco's team and their tech manager, ABY Group team and their CEO, and Startup Voyager's team and their leader are some inspiring examples.
ManagedWP team are also big fans of the product, and their managing director, Jeremy Jones, is much satisfied with the all-in-one meeting management software he decided to introduce to his team.
What is ManagedWP?
ManagedWP offers fully managed WordPress hosting and webmaster services to help their clients achieve performance, security, and ease of use at fantastic prices.
ManagedWP has helped many happy users for over 10 years managing and maintaining their websites and keeping a watchful eye over them to stay safe, fully functional, and up to date.
Who is Jeremy Jones?
Jeremy Jones is the managing director at ManagedWP. Starting out as a passionate copywriter and a successful account manager, then a managing director at a big company, Jeremy describes himself as a "self-starter with an entrepreneurial spirit working through the world of marketing and advertising."
Time wasted, less productivity
At ManagedWP, the team holds a lot of meetings daily, whether internally with team members or externally with clients.
"Several months ago when we were still handling meetings like average joes, we started noticing something was lacking about how we were running things." Jeremy says.
This is when the managing director knew that the company needs a meeting management solution to change the way they do meetings.
"We realized that our meetings had been somewhat disorganized and it didn't feel like we were being as productive as we could be," he adds.
"While there wasn't one specific incident that caused us to hunt for a meeting management solution, there was a particular moment where we all kind of realized that something wasn't working. We reflected on all of our meetings for the last several weeks and had the epiphany that a lot of time was being wasted."
adam.ai to the rescue
After some research for the best meeting management software to use, Jeremy decided on adam.ai, because the app offers a multitude of powerful features and tons of integrations for an affordable price.
Jeremy tells us that he's satisfied with the service we offer, and this is how he puts it:
"We use adam.ai for pretty much every meeting we have, which is often several per day. We love using it. It's a great tool to boost efficiency and it makes everything so much easier."
adam.ai in ManagedWP workflow
Replying to our question about how ManagedWP adopts adam.ai into its workflow, Jeremy answers, "whether internal or client meetings, we allow whoever needs to meet to go into our Meetplace and schedule a meeting."
The team at ManagedWP depends a lot on new ideas and creative thinking; that's why they often use adam.ai to further discuss good ideas that come up in casual chatting, formulate them into an actionable item with owners and deadlines, and follow up on them later.
"We might be talking about ideas on Slack and realize they're significant enough to have a meeting centered around the topic at a later date. Someone will just go in and schedule a meeting, add all of the parties who need to attend, and set the objective so none of us forgets what we need to discuss."
adam.ai integrations
The team currently integrates Google Calendar and Zoom with their adam.ai account. We suggested they try out integrating Slack and other collaboration tools for a more seamless meeting experience.
Regarding the team members using adam.ai meeting management software, right now, the company has 9 members on their account, "but we're continuing to expand and expect to have much more than that by the end of the year," Jeremy explains.
adam.ai features
adam.ai is packed up with tons of powerful features that all aim towards one idea, an all-in-one meeting experience that results in productive, meaningful meetings.
Jeremy and the team use the app on a daily basis and make use of all of its features. When asked about the feature that he values the most he said, "personally, I'm a huge fan of the agenda feature where you're able to set how long each topic should take to discuss. Having timeframes makes a huge difference because it prevents us from getting off track and spending 30 minutes discussing a topic that should really take 10."
"Over a period of months, those minutes saved add up. It really cuts down on wasted time." Jeremy Jones, ManagedWP.
As for the team, they like the quick meeting feature. This is because sometimes team members happen to be having a casual chat and it becomes too much to try to type out long-form messages explaining a problem or a situation — it can get pretty frustrating very quickly.
They explain, "all we have to do is jump over to adam.ai and click "quick meeting", and we've got an impromptu meeting set up then and there."
A radical change
After adopting adam.ai as their meeting management solution of choice into their workflow, ManagedWP started seeing the positive change they desired:
The team and their leader can now keep track of meetings time.

Meetings topics are kept on track and deviations are avoided most of the time.

No detail or information is ever lost, forgotten, or overlooked.

Hours are saved every week and every month.

Meetings are more productive with the agenda feature and the timer

Everyone is kept in the loop, knows what to do, and is held responsible.
As Jeremy puts it, "unlike before, we can keep much better track of time and the topics we need to discuss, so that none gets forgotten or overlooked."
Then he continues, "we save hours every week simply by using adam.ai to run our meetings; on a monthly basis, the amount saved probably ends up in high double digits."
"adam.ai keeps meetings productive with the agenda feature that allows you to set topics of discussion and the time frame they should go on for. That way, you stay on topic the whole time and don't run overtime."
Jeremy, as a busy leader, appreciates the amount of accountability the apps introduces into the team. "It has kept us responsible with the way we run our meetings because it doesn't allow us to forget any topics," he elaborates.
We, at adam.ai, are proud to be helping out in such a crucial and sensitive process, meetings. It makes us contended to read such a comment from a satisfied user, "adam.ai made meetings so much easier and more organized by having everything in one place and easily accessible."
It gives us a great honor when we know that adam.ai helps teams be productive, responsible, and happy.
"We love adam.ai! It has made meetings much easier and shorter." The team at Managed WP.
We, as a team, strive to continuously introduce new and enhanced features that keep us among the top solutions for meeting management: