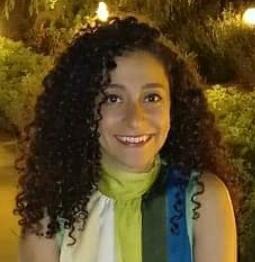 Just like adjusting the rhythm for a beating drum to have a perfect tune, the same goes for meetings. You need to find the right balance between having too many meetings that it becomes an overload and few meetings leading to miscommunication and poor outcomes.
This article covers the definition of meeting cadence, how to determine the right meeting cadence, and what to avoid, so you can settle on the right one.
You'll also get to know how an all-in-one meeting management software, like adam.ai, helps you grow your business by managing the whole meeting cycle to not only create solid business goals but also see them through to completion.
Cadence definition
According to Merriam-Webster's Dictionary, the definition of the noun cadence is "a regular and repeated pattern of activity" or "the beat, time, or measure of rhythmical motion or activity."
So, how does the definition of cadence relate to business meetings? Let's put it in a sentence first.
Meeting cadence in a sentence
"Let's meet on a weekly cadence" is what someone can say when they mean they want to have a meeting with you once a week. A daily cadence means they want to meet every day, and a monthly cadence means they want to meet once a month. You get the picture; it's the frequency of a meeting.
What is a meeting cadence?
A meeting cadence is the pattern or rhythm of meetings; it is how often a team decides to meet. Effective meetings are held according to a decided frequency, be it quarterly, monthly, bimonthly, weekly, biweekly, or daily. A meeting cadence is decided based on several factors, such as the type and purpose of the meeting and the nature of the department and the organization.
How to determine the right meeting cadence
It all comes down to the organization's culture and needs and how departments and their managers perform. Managers who know that their team members will not hesitate to communicate may opt for bimonthly or monthly meetings. However, some managers prefer weekly team meeting cadence or even daily meetings to encourage their team members to efficiently communicate.
Trying to find the right meeting cadence may sound harder than it is. It is a trial-and-error process where you should be open to changing the cadence several times to know what works for you. Just consider gathering as many inputs as possible, so you can make a sound decision.

What NOT to do when determining a meeting cadence
Well, here are a few points to avoid when determining a meeting cadence with your team.
Not changing the meeting cadence when needed
Determining a meeting cadence is a trial-and-error process. You must experiment with several frequencies to decide on the best. There's nothing wrong with revisiting the cadence you previously established.
You may decide to meet with your team weekly instead of having to meet daily. It's all based on your team's and organization's needs.
Inviting irrelevant people to your meetings
One of the best practices that guarantees effective meetings is inviting the right people. You can invite anyone if each knows their role and does not interfere with the purpose of the meeting. Oversized groups are harder to manage and get them to work together. So, you need the right people at the table to contribute to the discussion.
Sue Shallenbarger in her article "A Manifesto to End Boring Meetings" mentioned her recommendation about the size of the group when it comes to different meetings:
Not having an agenda
Meeting agendas contribute to effective meetings. Just like strong buildings have a sturdy base, a well-thought-out meeting agenda is how productive meetings come to be. When determining your meeting cadence, you need to keep everything else in order, so you can test this one factor; besides inviting the right people, you need to have an agenda, which help you cover all the important items and keep the meeting time in track.
Don't know how to get started? Use a meeting agenda template. They'll save you a lot of time and will help guide you to customize your own.
Check out our free, editable, and inclusive meeting agenda templates. Click on the ones you find most useful! Or you can create a "Meeting Agenda Templates" folder on your laptop and download all of them, so you can refer to them at any time when needed (some of the following templates include small guides for extra help).
1. Team meeting agenda template
2. Board team meeting agenda template
3. Quarterly planning meeting agenda template
4. Standup meeting agenda template
5. Status meeting agenda template
6. First meeting with new team agenda template
7. Brainstorming meeting agenda template
8. Skip-level meeting agenda template
9. Kick off meeting agenda template
10. Sales team meeting agenda template
11. Sprint planning meeting agenda template
12. Retrospective meeting agenda template
Not taking your team's feedback into consideration
Your team's feedback is the best compass. Ask them if the current meeting cadence is suitable and consider their feedback when looking at the big picture, so you can make the best decision.
At the end of the meeting, you can ask them to vote on the meeting cadence. Use adam.ai's voting feature to get this done during the meeting in real-time. You can also ask each participant to state their reasons.
Exceeding the allocated meeting time
Exceeding the allocated meeting time can create confusion when determining the meeting cadence. If you noticed that when you meet, for example, biweekly, you repeatedly couldn't keep your meeting within your scheduled time, then you may consider meeting weekly instead. Sticking to the scheduled meeting time is a key factor that allows you to decide on the meeting cadence.
However, you need to make sure that monitoring the meeting time is a true indicator for the meeting cadence. This happens when you apply best practices, such as making sure that the agenda is clear and giving each agenda item an allocated time slot, starting meetings on time, inviting the right people, writing effective meeting minutes, and tracking your meeting outcomes and follow-up actions.
What are cadence meetings?
As the name implies, they're meetings with a known cadence and are repeated regularly in most workplaces. Below are different recurring meetings listed according to their cadence.
1. Quarterly meetings
Quarterly meetings are held every quarter of the year, meaning every three months. They have a 90-day span, so they are held four times a year.
The first quarter typically includes the months of January, February, and March, and it's abbreviated Q1; the second quarter, April, May, and June (Q2); the third quarter, July, August, and September(Q3); the fourth quarter, October, November, and December (Q4).
Using this cadence, you'll hold quarterly meetings in March, June, September, and December.
The purpose of quarterly meetings is to review what happened and plan for what's ahead.
In quarterly meetings, you can identify both the overall company goals and individual goals.
You can also review the organization's growth and goals and adjust them according to the shared updates.
Meetings that share a quarterly meeting cadence are as follows:
2. Monthly meetings
The purpose of monthly meetings is to keep employees engaged and further motivated to achieve their performance goals. They provide an effective way of communicating with teams to monitor their performance, detect problems, involve the team in decisions, and put business strategies. Meetings with a monthly cadence include the following:
3. Weekly meetings
Weekly meetings help employees progress with their weekly tasks; they're weekly check-ins.
As a leader, meetings with a weekly cadence will give you a deep understanding of how your team members are performing and their needs.
They mostly last for 60-90 minutes where progress on the quarterly goals is reviewed, issues that cause delays are addressed, and tasks are assigned.
Weekly meetings include the following:
4. Daily meetings
Daily meetings or daily huddles are 5- to 15-minute meetings that review updates and highlight issues (not solving them). They keep everyone in the loop, especially in terms of who is working on what.
A typical example of daily meetings is standup meetings, where meeting participants answer three questions: what did you do yesterday? What will you do today? Are you facing any obstacles?
How adam.ai can help you avoid bad meeting habits and determine the perfect meeting cadence
Most businesses have to spend a lot of time moving information, sharing knowledge, and making decisions. That's why meetings exist. Effective meetings help businesses achieve their goals. However, the most common complaint you'd hear is having too many meetings.
This stems from one thing, bad meeting habits that lead to unproductive meetings and the need to increase the number of meetings to obtain a satisfying outcome. As a result, you won't be able to determine the right meeting cadence.
An all-in-one meeting management software, like adam.ai, is second-to-none when processing enormous amounts of info that will help you figure things out and make decisions. adam.ai introduces invaluable features that make it impossible to practice bad meeting habits.
Below is an overview of a few of adam.ai's features and screenshots to give you an idea of how the interface looks like.
1. Add your agenda items and sub-items, and give each agenda item an allocated time slot.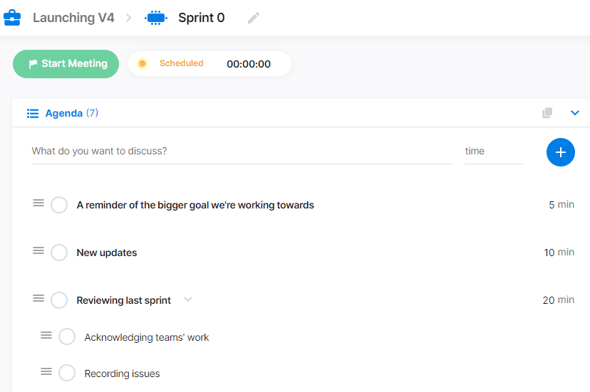 Screenshot from adam.ai: Creating timed agenda items and sub-items
2. Take notes in real-time and turn them into agenda items, actions, or decisions.

Screenshot from adam.ai: Taking notes in real-time
3. Have your meeting minutes automatically generated in a matter of seconds with a click of a button.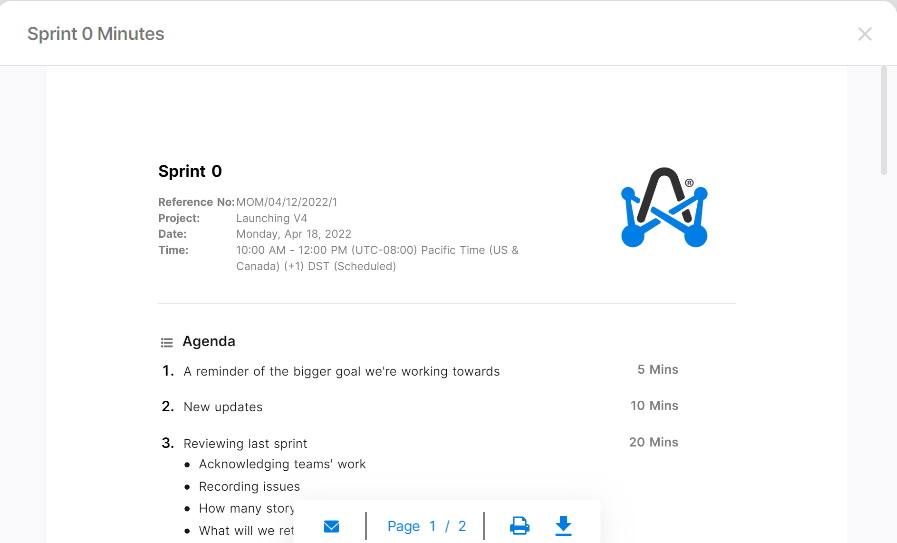 Screenshot from adam.ai: Automatically generated minutes
4. Add decisions and vote on them. Tag people you want to vote on decisions and add any comments or files related to these decisions.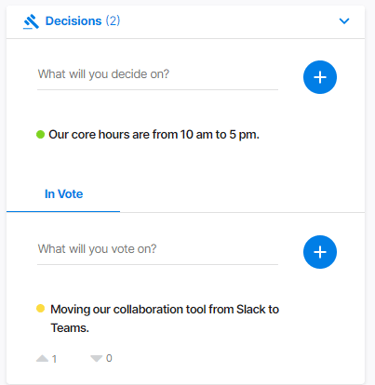 Screenshot from adam.ai: Decisions and votes
And while there may be multiple meeting management solutions available, here are a few reasons to consider adam.ai:
Make use of your 14-day trial, today, to see for yourself how you can easily run productive meetings with the right cadence. All of the above features and more are unlocked for a seamless experience.
14-day pro. No credit card. No hidden fees.
The bottom line
Meetings are expensive; they take up your time and your employees' time, so you need to make sure that you get the most out of them. Figuring out a meeting cadence is essential to increase the productivity and efficiency of meetings.
And to do so, you should avoid bad meeting habits at all costs to have true indicators for determining the right meeting cadence. All-in-one meeting management software, like adam.ai, can help you master productive meetings.
adam.ai is not just a platform for virtual meetings. It stores substantial amounts of info that you can efficiently use within the context of any meeting and integrates with your preferred apps for a seamless experience. Use adam.ai to increase engagement, drive strategic momentum, and grow your business.