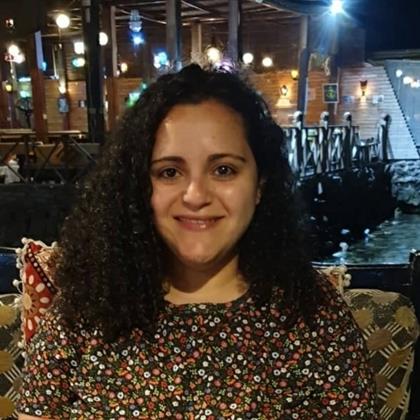 Managers are starting to realize the importance of conducting regular one-on-one meetings. They help to create a strong bond between a manager and their employees by providing a safe space for an open-ended conversation focused on the employee's development.
A one-on-one meeting agenda is the ultimate guideline to ensure the meeting runs smoothly. So what should this agenda include?
Before answering that question, managers should understand that it's far more beneficial to consider one-on-one meetings as a coaching opportunity for employees. Giving them a chance to speak up and open their hearts to their manager is what one-on-one meetings are all about.
In this article, we're going to tackle what coaching your employees entails and mention the top 30 questions to ask in 1:1 meetings from the manager's and the employee's point of view.
Check out the headlines in this article:
20 one-on-one meeting questions to ask employees
10 questions to ask a manager in one-on-one
One-on-one meeting email template for employee
adam.ai: all-in-one meeting management solution
The importance of coaching
A good manager knows that coaching and mentoring should go hand in hand with leadership. While leading has to do with setting strategies, roadmaps, and action items by creating a vision for employees to follow, coaching is concerned with getting your employees to fulfill that vision.
This happens when managers take the time to coach employees, but first, you should invest time and effort in running an effective one-on-one meeting.
How can you do that? The simple answer is, by ensuring one-on-one meetings are about an open-ended conversation with your employees, which is what coaching is all about.
Open-ended questions should be about what the employee's achievements and challenges are and how you can help them resolve these issues and prioritize their tasks to improve their productivity.
These questions should never be about why the employee missed deadlines or demonstrated a decline in performance.
Remember one-on-one meetings are not about placing blame but about increasing employee engagement, helping them with career development, and giving as well as receiving feedback.
Make sure you keep a casual tone in the conversation to help your employee open up. When they feel you're interested in their response and not trying to judge their performance, the conversation will flow naturally, and your 1:1 meetings will be more effective.
To master the coaching approach as a manager, you need to ask the right questions in one-on-one meetings. Let's take a look at the top 20 questions to ask your employees.
20 one-on-one meeting questions to ask employees
We've gathered the top 20 questions to ask your employees in one-on-one meetings, so let's break them down for you.
1. Casual Check-Up
How have you been feeling lately? What's on your mind?

Start the one-on-one by getting to know their emotional and mental status. It might seem like a basic question, but it's a simple way to get the conversation going and it makes the employee feel that it's not a formal performance review meeting.

What are you invested in these days?

Asking your employee what they've been working on lately is another way to get them to talk about their passions. The employee may take the chance to talk to you about a project they want to do at work, which is a smooth transition to the next question.

What went well for you in the past week(s)?

When the employee starts to talk about the things they feel good about since the last 1:1, it's an opportunity to observe what motivated them to do better in the last week. Focusing on their strengths lays the groundwork for bringing up challenges they've been facing recently.

What will you be doing until the next one-on-one meeting?

This question allows the employee to take ownership of their work by talking about their upcoming projects. It also makes both of you commit to these 1:1s to follow up on the employee in the next meeting.
2. Celebrating milestones
What goals were you able to achieve in the past week?

Any employee wants to talk about their achievements since the last meeting. It's a chance to build up on their strengths before talking about obstacles and challenges.

Are there any improvements you experienced in the last week?

Your employee can talk about anything they were able to do better since the last one-on-one meeting. They can be minor things that optimized their work process or major milestones in a project.



3. Boosting productivity
How do you prioritize your tasks?

This gives you a chance to tackle the employee's productivity without talking about their KPIs or making it about project management. Their response will give you an idea of how to tweak their schedule to boost productivity.

Which tasks do you feel are a huge waste of time?

When the employee points out the tasks that take up too much of their time, this gives you an idea of how to assign tasks better. You can also give them tips on when to work on low-priority tasks during the week.

Do you think you have too many meetings that hinder your work?

It's important to talk about how much time the employee spends on daily and weekly meetings to see if you can cut a few of them out, especially when the employee is on a tight schedule. It's no secret that meetings can be excessive, so you need to make sure they don't hinder the employee's workflow.


4. Obstacles and Problem-Solving
What obstacles did you face since the last meeting?

After discussing the employee's strengths and achievements, it's time to shed some light on their concerns. Asking them about the hurdles they face at work allows both of you to come up with solutions together, which is how they develop in their career.

What do you think is your biggest challenge?

There will always be one big problem that takes a toll on other aspects of your employee's job. Whether it's time management, lack of communication, or not enough resources, pinpointing their biggest challenge allows you to support your employee with what they need.

What can I do to make your job easier?

Instead of giving your employee advice on what to do, let them tell you what they need from you because your way may not be suitable for them. For example, a self-starter may not want you to be on top of every task they have. Another employee may prefer to have a regular check-in to give them the push they need. Asking them this question puts the ball in their court and, at the same time, holds them accountable when it's time to follow up in the next one-on-one meeting.

Is there anything you don't understand about your job?

This is an important point to tackle because sometimes employees are confused about the tasks they're assigned. Make them feel at ease to come to you about the things they don't understand about their job because chances are they may feel reluctant to ask you about minor things that weren't made clear by you in the first place.
5. Increasing engagement
What do you look forward to at work?

This simple question allows the employee to reveal all the good things they like about their job. They can share what motivates them to come to work and, more importantly, inform you what keeps them engaged, which is the whole point of one-on-one meetings.

What can I do to make you more motivated at work?

Asking the employee these questions gives them a chance to contribute to the solution. This also makes them feel that you're including them in decision-making, which gets them excited to participate and be more engaged at work.

Do you feel you get enough credit for your work?

This question is crucial for employee engagement because you want to know whether every team member feels appreciated for their work. At this point, your employee's answer could reveal their biggest challenge or the main reason for their disengagement at work. You must remember to look behind an employee's demotivation other than poor performance because you may be contributing to the problem.




6. Feedback and Support
Are you satisfied with the amount of feedback I provide on your work?

Asking your employee if you give enough feedback speaks directly to their job satisfaction. It tells your employee you care about supporting them. This is also a chance to find out what kind of feedback they appreciate the most, which is key to understanding what motivates them.

Which project did I not give you feedback on?

This follow-up question is a chance to find out which task or area your employee wished to have your feedback on but didn't get. It gives you a clue to remember to give them credit when it's due or tips to help them out.

Which area would you like me to improve as a manager?

Your employee may be reluctant to answer this question, but it's important to make them comfortable enough to ask whether they want more or less direction from you or if there's another thing they'd like to see differently from you.

Which task I'm currently doing do you think I should assign to a team member instead?

Some managers like to foresee everything that goes on in a team and end up burdening themselves with extra work. This takes a toll on them and they may not be able to find enough time to focus on their employees. Asking them this question will allow you to delegate extra tasks to other employees, which will enhance team collaboration.
➕ You might also want to watch out for these mistakes in one-on-one meetings.
One-on-one meetings are not just a chance for managers to ask questions; it's also for employees to get valuable time to inquire about different matters at work. Since these meetings are about allowing the employees to take the lead, let's take a look at 10 important one-on-one meeting questions for employees to ask their managers.
10 questions to ask a manager in one-on-one
When employees get one-on-one time with their manager, it's an opportunity to ask them about their personal advancement in the company and also pick their brain about their experience as a manager. This shows managers that the employee is invested at work and ambitious to lead their own team someday. Here are 10 questions to ask managers in one-on-one meetings.
What type of training or courses should I take to progress in my career?

Which skills should I work on to explore various aspects of my job?

How can I contribute better to the team's overall performance?

What changes would you implement if you had more resources and funds?

What is the top management's main focus to compete in the market?

What do you think is my greatest setback?

How can I become more engaged in the company culture?

What is your biggest challenge as a manager?

What's the one thing you love to do at work?

Is there anything I can do to share some of your responsibilities?
Oftentimes, managers would postpone one-on-one meetings because of their busy schedules. This is why employees sometimes need to take the first step, so let's take a look at an email template on how to ask for a one-on-one meeting with manager.
One-on-one meeting email template for employee
Email template 1
Dear (manager's name),
I would like to propose to you having a one-on-one meeting on a regular basis to discuss my performance as your feedback will help me a great deal in my development and allow me to contribute more at work.
Looking forward to your response.
Regards,
(Your name)
Email template 2
Dear (manager's name),
Do you have a chance to schedule a one-on-one meeting next week? I am aware of your busy schedule, but I would deeply appreciate having this valuable time to gain insights into my performance and growth.
I hope we can make this a recurring meeting because I believe that with regular feedback we can tackle issues head-on and I can focus on areas that need improvement to optimize my work.
I look forward to having my first one-on-one meeting with you.
Best regards,
(Your name)
After mentioning some of the most important questions to ask in one-on-one meetings for managers and employees, you'll need to get acquainted with one-on-ones manager tools to conduct these regular meetings.
💡How about using an all-in-one meeting management platform that takes care of all your one-on-one meeting needs?
adam.ai: all-in-one meeting management solution
When conducting one-on-one meetings, you'll need to schedule a recurring meeting, organize your talking points in a timely manner, write action items to follow up on in the next meeting, and take notes of the suggestions your employee provides in the meeting.
Use an all-in-one meeting management platform, like adam.ai, to keep your brainstorming meetings organized, with its built-in booking pages. Customize an agenda and capture meeting content, vote on polls and assign actions on meeting attendees, while having the video call itself on adam.ai built-in video conferencing tool, or integrate with your preferred communication platform like Zoom, Google Meet, or Teams. Use Adam the AI meeting assistant to instantly get meeting transcript, smartly highlight key content items, and quickly convert them into actionable items.
You can use the platform to improve employee accountability and follow-up using adam.ai's various features.
Get started on your 14-day free trial to explore adam.ai's outstanding features for effective one-on-one meetings.
14-day pro. No credit card. No hidden fees.
The bottom line
While one-on-one meetings can be intimidating to employees, it's your job as the manager to provide a safe space for them to open up with their concerns about their work. Only then will you be able to find a way to keep them engaged, which is why managers should consider having regular one-on-ones.
Use the questions found in this article on your employees while keeping their best interest at heart because they can tell whether or not you genuinely care about them.
We recommend using an all-in-one meeting management solution to conduct your one-on-one meetings seamlessly and enjoy the ultimate user experience.
Here are a few reasons to choose adam.ai: