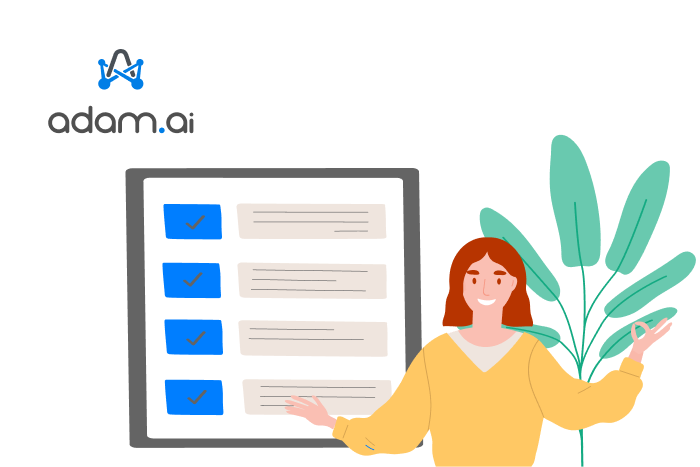 Shockingly, the more a person is paid, the less happy they are!
To be specific, when salaries get insanely high, money no more boosts happiness nor productivity (according to HubSpot and Forbes survey results).
Adding to that the remote work model the world has adopted and the fact that the pandemic is resetting worker expectations, full-time remote workers need their managers' full attention.
But first things first...
What Is Remote Working?
Remote work model is one that allows employees to work from outside the office or company premises.
A remote worker has the freedom to perform their job responsibilities anywhere they like, be that from home, from a café, or at the beach.
Because, by definition, work is what you do and not where you do it, managers and team leaders need to stay on top of everything and make sure that their remote workforce is able to be productive and accomplish daily tasks smoothly.
📝 You might also want to check these best practices for virtual meeting etiquette.
This is where a remote work survey questionnaire comes in!
Why Survey Remote Work Team Members?
Productivity wise, working from home has saved employees commuting time and money and companies thousands of dollars monthly, which means higher productivity for both ends.
Yet, the majority of remote workers want to return to the office, only for the socializing and collaboration part.
This is why upper management needs to communicate more with the staff.
This is why managers should make use of these home experience survey questions with full-time remote workers and listen to their answers — shall they be negative or positive ones.
The work from home survey questions template will help managers to:
Evaluate how well employees are adapting to remote work.
Establish the WFH tools and resources they need to work remotely.
Benchmark the company's productivity in both models: WFH vs. WFO.
Connect with remote work team members who may feel isolated or depressed.
Determine the best way to offer support to those affected.
Hold on a sec!
How would a manager know that there is a problem in productivity, communication, or else?
How Can a Manager Evaluate a Remote Worker?
Evaluate productivity by measuring the output of the employee and not the input.
Turn to the team for feedback to evaluate the performance of a fellow co-worker.
Ask the employee for a self-evaluation of his/her performance over a specific period of time.
By combining the three opinions, yours, the team's, and the employee's, you get a 360-degree view for assessment. Then, your evaluation shall be sound and fair.
✍️ Adam says, before you evaluate remote workers, make sure they are getting enough training, trust, and feedback.
How Does Remote Work Survey Help?
Reports and surveys, like Buffer's and others, have pain-pointed the problems that WFH employees tend to suffer from.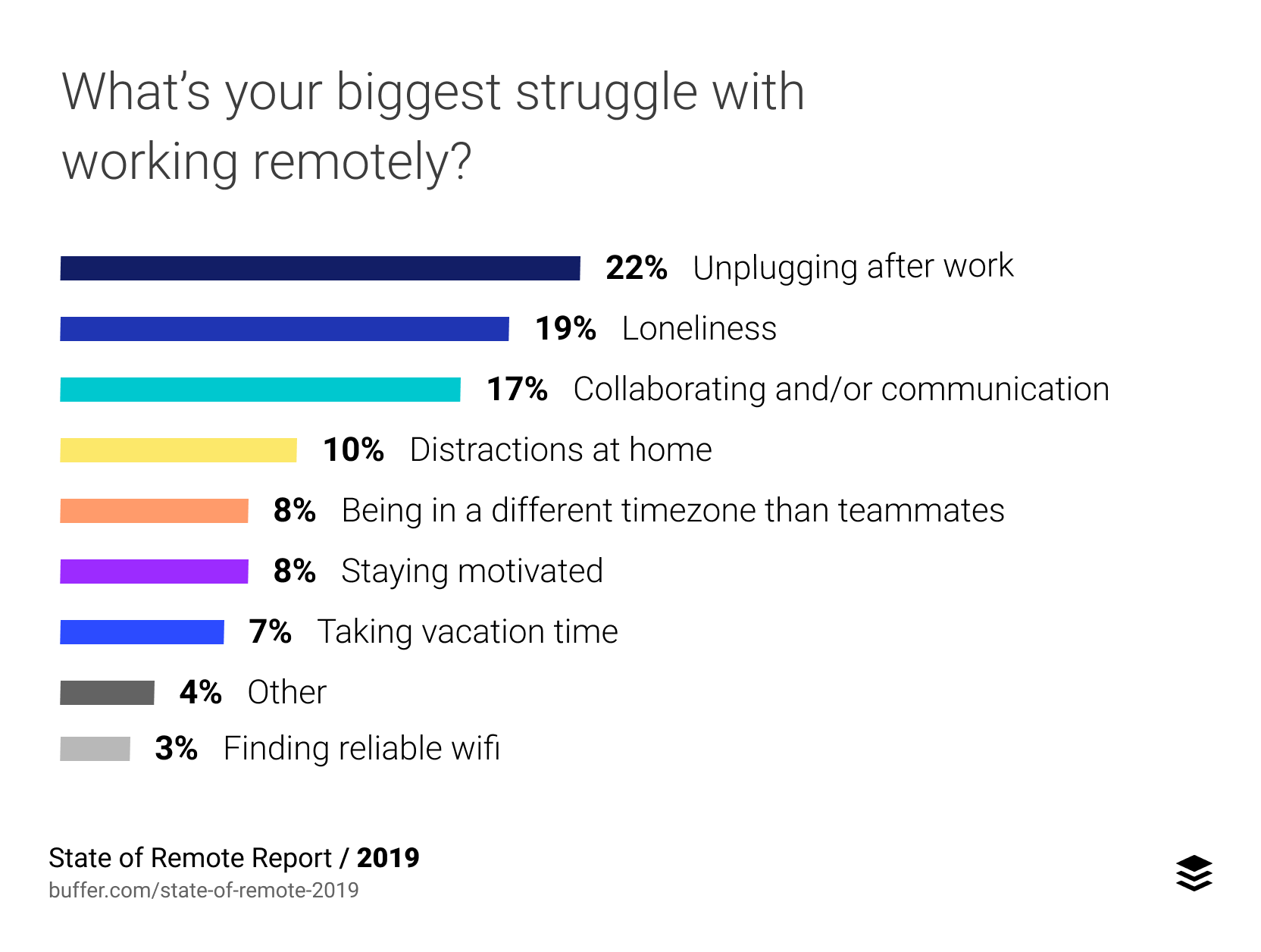 Credit goes to Buffer's State of Remote Report
But these issues are generic, and it's not a must that every work environment suffers from all of them.
After sending out this WFH survey, a manager might find that some employees feel lonely, some need to collaborate more with their teammates, and others lack the knowledge of proper communication methods.
Here's where a wise manager determines the team's biggest struggles and thinks of ways to support and encourage them.
But how?
How Do You Support a Full-Time Remote Worker?
Communicate more about feelings and mental health to build loyalty.
Listen carefully to any concerns remote workers might have.
Treat them as individuals who have questions and feedback.
Keep them included and understand their obstacles.
Show that you care about them, even through video calls, and build real relationships.
Measure the employee's productivity, not the hours they spent working.
Provide them with all the remote-work benefits and physical equipment they need.
Following these tips should guarantee increased retention, high engagement, and satisfying productivity.
Check out these 32 productivity tools for remote work that will make life a bit easier.
Just be ware of these 3 tips when conducting a home-experience survey!
Home-Experience Survey Questions Not to Ask
As a smart manager or team leader, you should know that certain topics better be left out while surveying remote workers.
Don't include personal or family-related questions in the survey.
Don't ask generic questions about moods, changing feelings, or well-being.
Don't apply a send-all approach with employees — a one-size-fits-all method wouldn't yield the best results here.
The question here is how far is too far when it comes to building relationships with remote team members?
How to Build Meaningful Relationship with Your Remote Team?
Start

communications

intentionally, and chat in a virtual break room about life, vacations, or any other personal stuff that you are comfortable sharing with your team.
Mind your writing, which means using proper grammar, correct language and spelling, and expressing emojis to show your emotions and avoid misunderstandings.
Convert to phone calls or video/audio chatting when written messaging feels overwhelming, confusing, or frustrating.
Use video chatting more often to strengthen the visual bond among remote team members and improve the quality of the conversations.
Do you feel like it's a lot to handle?
How Can Online Meeting Management Software Help in Remote Working?
Adopting a meeting management software could certainly eliminate most of remote working issues and increase productivity of full-time remote workers.
Implementing a tool for meeting management ensures workflow automation among remote team members and managers or team leaders.
adam.ai, as an all-in-one meeting management software, helps managers and team leaders in the following:
Collaboration
Assign multiple facilitators for online meetings and make them in charge of different tasks.
Set multiple project coordinators so that each member takes part in and feels responsible for their task.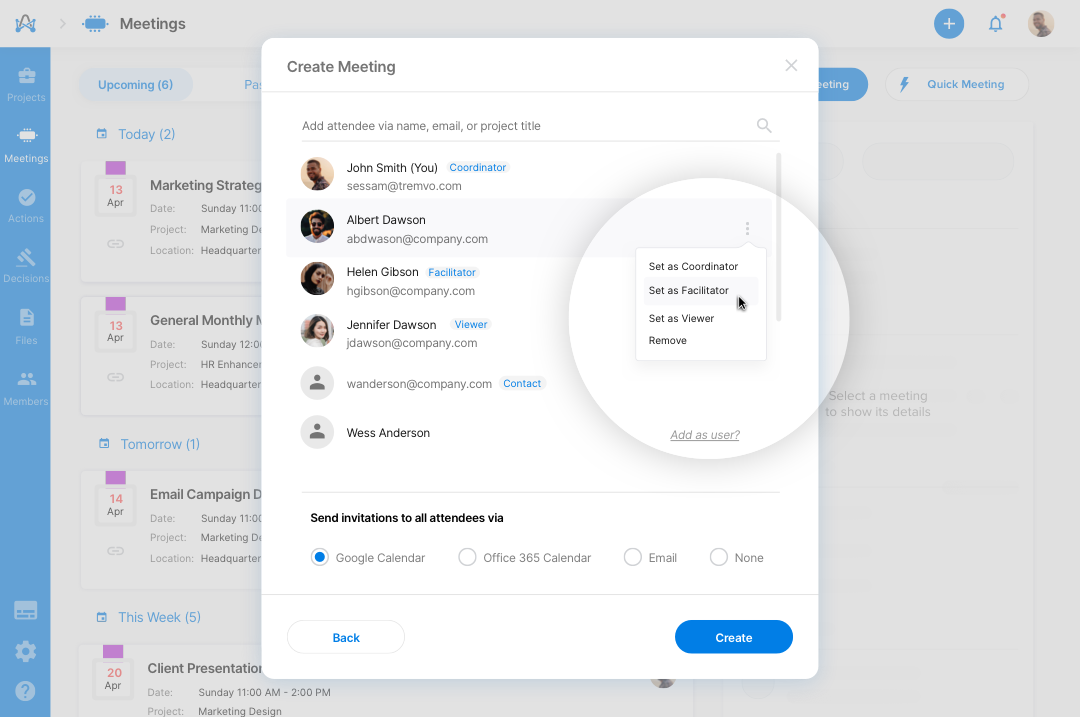 Assigning multiple meeting facilitators on adam.ai
✔️ Pro Tip. Send a team meeting agenda ahead of your online meetings to ensure every member's collaboration and full attention.
Inclusion
Use the shared discussion area and the voting feature to brainstorm ideas and take decisions as a team, where every individual feels included in the process.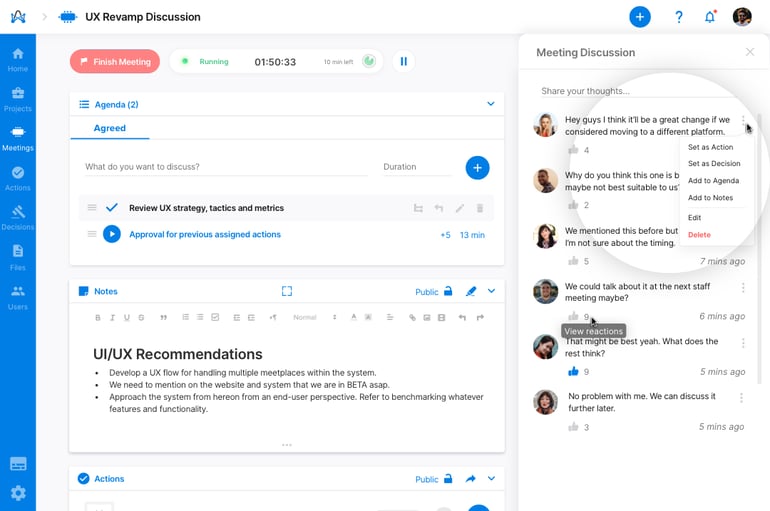 Shared discussion area on adam.ai
Accountability
Assign actions to team members with a deadline, checklist, and supporting material. Then, follow up on them automatically where the employee feels accountable and not monitored.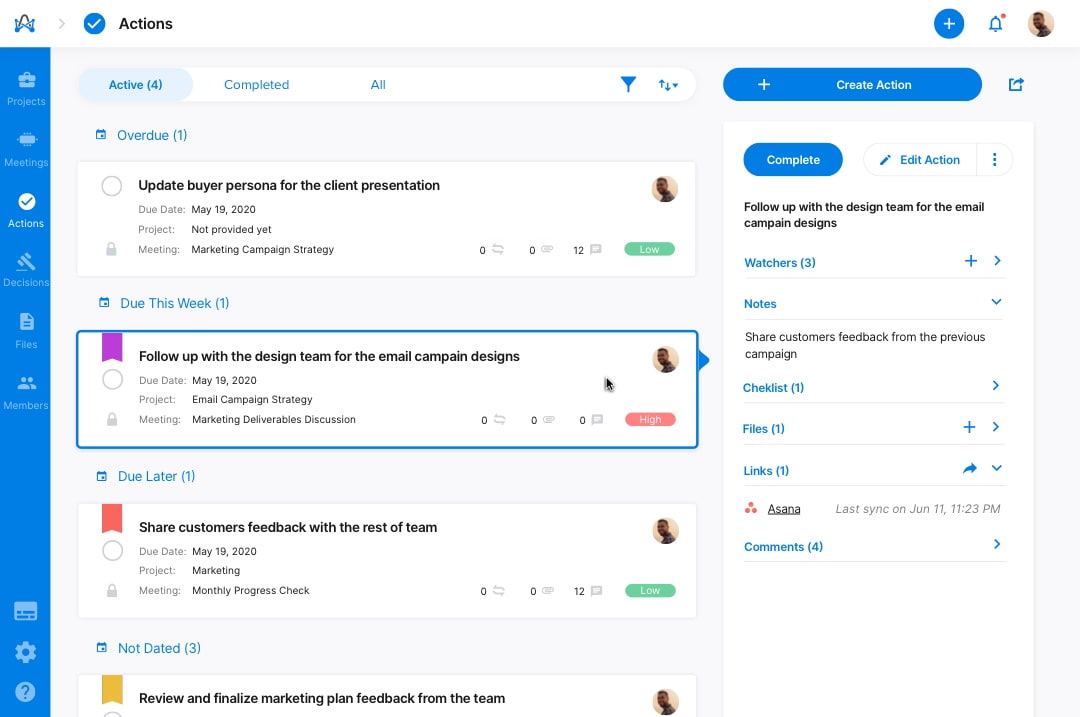 Assigning and following up on actions on adam.ai
📢 Do you know that adam.ai ranked a Leader by G2 this summer among meeting management software?
No credit card. No hidden fees.
Work from Home Survey Questions Template
Download this remote working survey questionnaire, read it thoroughly, feel free to cut off irrelevant or unnecessary questions, and share it with your remote team members.
Depending on your knowledge of your own team, decide whether you are to share the survey via email or anonymously via any survey provider.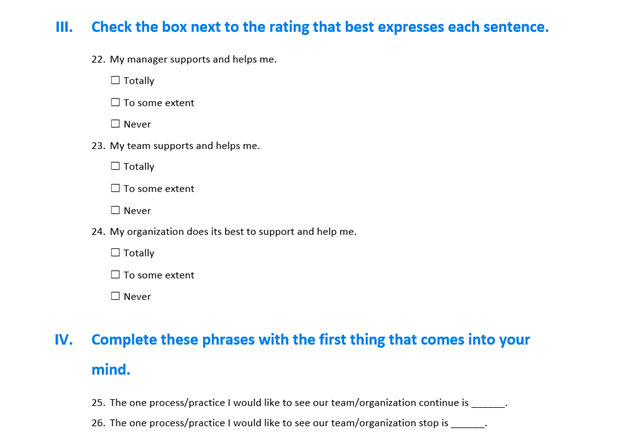 A glimpse at the editable remote work questionnaire template
Once you start receiving answers, act accordingly.
Go back to the first paragraphs of this article for tips on how to evaluate, support, and build relationships with your remote team based on their answers to the survey.