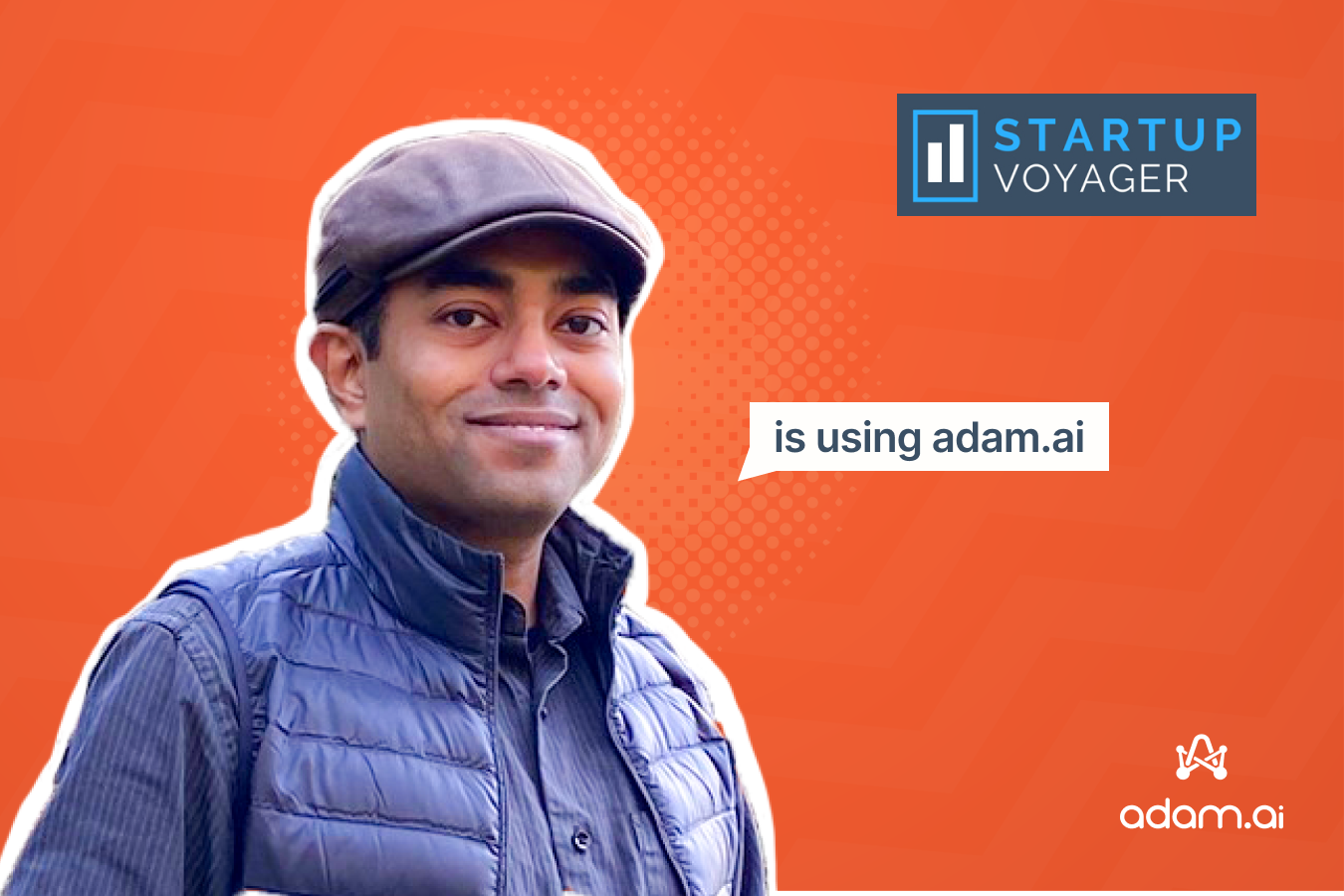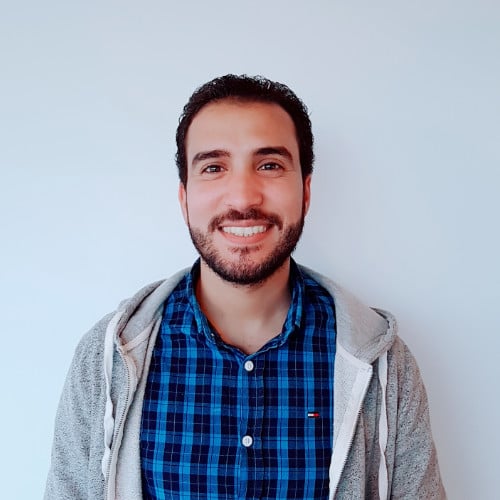 When it comes to managing a digital marketing agency distributed across 7 countries, you've got to juggle a ton of different things: strategizing client plans, managing deadlines, keeping up with algorithm updates, and the list goes on!
And what does all this usually result in?
Tons of check-in meetings.
After ABY Group used adam.ai to increase meeting productivity by 60% and Cisco's tech manager used adam.ai to automate meeting notes and outcomes, here's how Startup Voyager, a content and SEO agency, uses adam.ai to keep every single one of those meetings productive and organized.
But first things first.
What is Startup Voyager?
Startup Voyager is a global content and SEO agency with 30+ employees across seven countries, helping startups in the US and UK increase their traffic organically.
Their clients include some super fast-growing companies such as RepairSmith, Vinovest, and ClickUp.
Some of their notable accomplishments include:
Helping a fintech startup scale up from 0 to 100,000 organic visitors a month within 10.5 months with content and SEO, without manually acquiring a single backlink!

Helping a billion-dollar startup drive millions of dollars in revenue from organic traffic.

Their co-founders' work has appeared in Entrepreneur, Inc., HuffPost, Fast Company, Lifehacker, and more.
Who is Peter Banerjea?
Peter Banerjea is a savvy content marketer, an SEO expert, an inspiring leader, and the cofounder of Startup Voyager.
Peter's first business was a leadership training and coaching firm. Therefore he's extremely passionate about business productivity and is always up for adopting new technologies to make work at Startup Voyager easier and more efficient.
He also tries to think ahead about what they need as a company as they continue to scale up, and that's how adam.ai first got his attention.
Let's get into when Peter and his team realized that they needed a meeting management solution.
Startup Voyager had lots to "catch up" on!
So, when did Startup Voyager realize they needed a meeting management software?
The most stand-out moment for Startup Voyager was a few months ago when they were implementing a new process across the company.
Every week they had "catch-up" meetings to measure progress.
Sounds good so far, right?
However, only one person took notes, and a lot of people were forgetting what was discussed.
Meeting notes were being captured in individual Google Docs and shared with select team members.
And when you're dealing with multiple meetings and hundreds of Google Docs, it can leave you feeling a bit like this: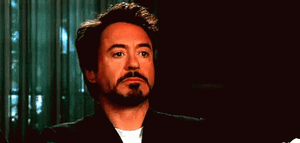 Additionally, there were instances where they found it hard to recollect what targets they had set for particular team members during their calls. As there was no record of what was covered in the meeting; reviewing a team member's progress was even harder.
Not to mention that everything discussed during the meetings was lost.
They use a powerful project management tool to keep track of their tasks and projects. Nearly everything that everyone needs to do is mapped out in the tool. Occasionally, meeting notes were manually added to tasks in their project management tool, and people took action on them from there.
However, using Google Docs and a project management tool to manage meetings does have several limitations.
These limitations might not matter when you're a small team, but when you quickly grow to 30+ people as Startup Voyager did, these limitations end up becoming significant problems.
What were these problems?
Let's find out.
5 problems Startup Voyager faced (and how adam.ai helped)
Here's a rundown of five key problems that Startup Voyager faced with their existing meeting notes process, and how adam.ai helped solve each and every one.
Problem #1: Disorganized notes
First off, those Google Doc notes were messy.
They were pretty much what you'd jot down during a rough brainstorming session.
The problem?
Whenever someone missed a meeting, those docs were pretty hard to grasp and weren't an efficient way for them to easily catch up on what was discussed.
The result?
Tons of back-and-forth messages in their project management tool or Slack to brief them over what happened.
How adam.ai helped: Dedicated meeting entries
With adam.ai, each meeting gets its very own entry.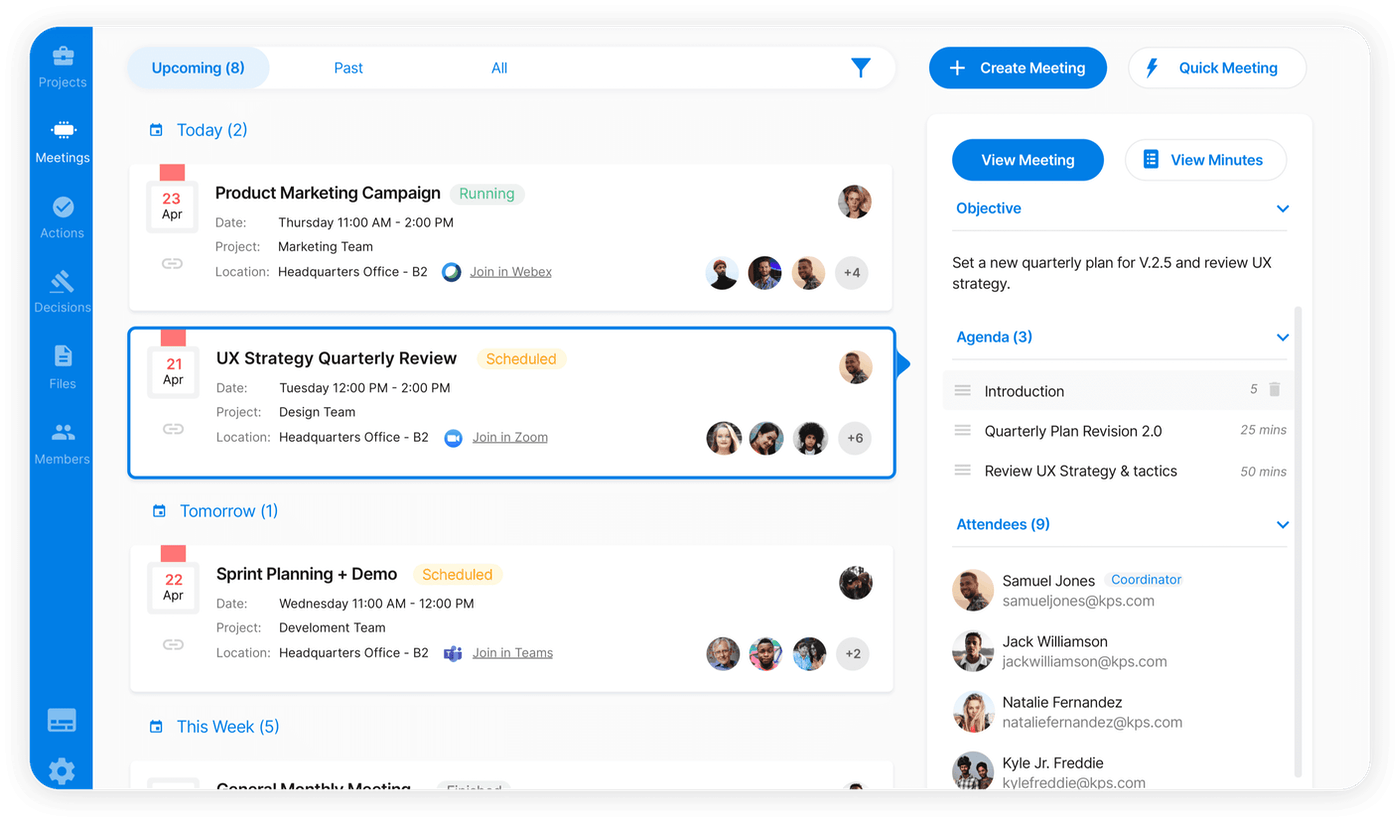 Screenshot from adam.ai: Meetings and entries
As everything that happens during a meeting is now neatly jotted down in an adam.ai entry, any team member who missed something can easily catch up on what happened and get up to speed.
All the meeting minutes are broken down, so there's no information left out, ensuring that everyone's always clued into things!
Problem #2: Limited access to information
When your team quickly expands to over 30 team members, a key problem you face is keeping everyone in the loop.
If information access is a problem, your team members are going to invariably be asking this question repeatedly: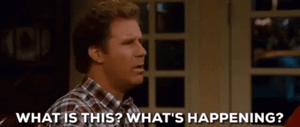 At Startup Voyager, all these meeting documents were being kept in folders. But it's really hard to keep track of meetings from doc file names and folders. Hardly would anyone go back and reference those meeting notes unless they absolutely needed to.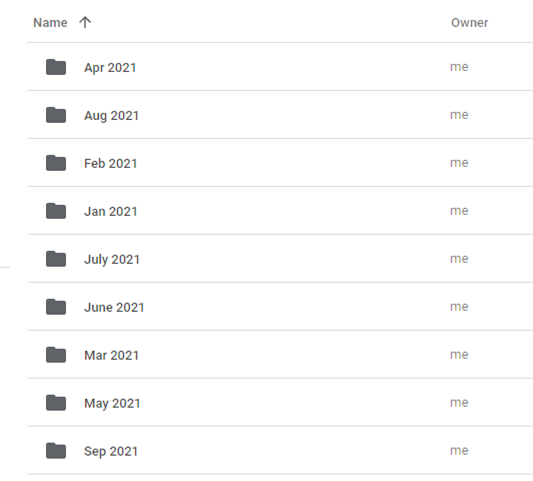 Screenshot from Startup Voyager: Saving documents in folders
Problem #3: Access rights
Then came the problem of accessing that information. You'd need to share each individual document with a specific team member, or else they couldn't open it.
Sure, you could just share the entire folder with them, but then they could see every single meeting document, even sensitive ones that they shouldn't have access to.
How adam.ai helped: Shared meeting spaces
A dedicated meeting management solution like adam.ai makes everything super easy to access. You can add specific attendees to a meeting, and they'll have access to the meeting's notes, minutes, and agenda.
This way, there's no need to worry about sharing each bit of information separately.

Screenshot from Startup Voyager: Shared meeting space
Additionally, with the Private vs. Public notes feature, some information can be kept private even if certain team members have access to the meeting space. This is very useful during performance reviews and client meetings.
Problem #4: Trouble with capturing ideas for the future
Now we get to the issue of capturing what needed to be done.
Sure, Startup Voyager was transferring the main to-dos to their project management software. But they were also leaving out some ideas in those Google docs.
Additionally, when they had client calls, it wasn't always easy to identify what had to be done after the call and who was responsible for what.
And to repeat, no one really wanted to go back to those messy notes to review past meetings in the first place!
How adam.ai helped: Notes and meeting minutes
With a dedicated section for notes and minutes in every meeting entry, the problem of forgetting or overlooking TBDs was immediately solved with adam.ai!
You can get as detailed as you want, with rich text formatting that includes bold text, italics, quotes, bullets, and checkboxes, it goes on!

Screenshot from Startup Voyager: Taking notes easily
➕ Bonus. Here's why powerful teams should use a meeting minutes software.
Problem #5: Transparency and accountability issues
When you grow quickly, there's always a chance that you're going to face a sudden lack of accountability.
Why?
With so many more people and things to suddenly take care of, it's harder to notice issues.
This results in things flying under the radar easily.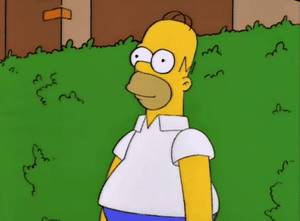 This might not seem like such a huge problem initially, but it adds up, and not holding people accountable can be very serious on the long run.
As they grew, it started becoming harder for Startup Voyager's managers and founders to keep track of what was being discussed during meetings, who was present during the meeting, and if everything important was transferred into to-dos.
After all, how many Google Docs can you manually keep track of, right?
How adam.ai helped: Attendee management
As the team was constantly growing up, Startup Voyager naturally had more meetings. These have, in turn, resulted in meetings with part of the team, rather than the whole team.
As a result, not everyone gets on every call.
However, with adam.ai, there's at least a record of what's going on. So there's a layer of transparency and accountability that they can all see, even if they weren't all necessarily on the call. It's far rarer for things to slip through now since it's all documented.
Additionally, you can add guests to meetings and see who attended and didn't attend a meeting.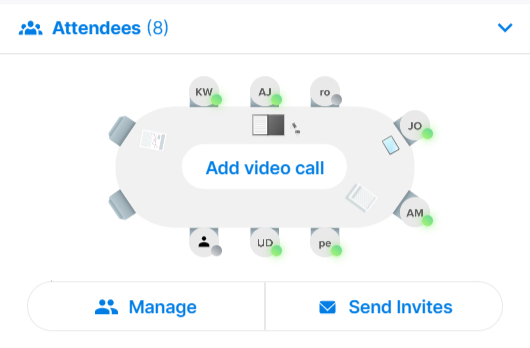 Screenshot from Startup Voyager: Attendees as members or guests
Problem #6: Agenda management
If there's one thing that nobody likes, it's meetings that go on endlessly without any real purpose. After all, everyone's time is valuable, and you'd much rather be putting your hours to good use.
One good way to ensure that your meetings remain productive is to set agendas. It outlines what you need to cover and how much time to dedicate to each meeting item. This way, you don't end up with attendees like this: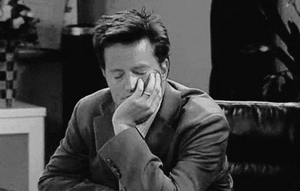 However, since Startup Voyager didn't have a dedicated meeting management system in place, it was often hard to set agendas for meetings.
How adam.ai helped: Detailed agendas
As adam.ai has a dedicated space for detailed meeting agendas, everything could now be planned in advance — right from the general meeting focus to the minute details.
This gave every attendee an idea of what to expect from a meeting and helped the meeting remain focused on its primary objective.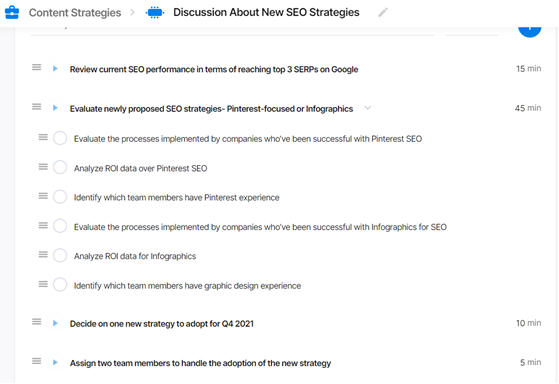 Screenshot from Startup Voyager: Meeting agenda
Let's now look at Startup Voyager's new meeting management process that's skyrocketed productivity.
➕ Bonus. This is an ultimate guide for how to use a meeting management software.
A look at Startup Voyager's new meeting management process
So what does Startup Voyager's new meeting workflow look like after adopting adam.ai?
First things off, nobody takes down meeting notes on Google Docs anymore!
Secondly, they've set aside multiple projects in adam.ai, for different clients and types of meetings. Some of them are recurring (like weekly check-ins), and some aren't.
But essentially, each meeting goes into one of these projects so that there's an easy way to keep track of each project's deliverables and decisions. For example, they can quickly take a look at all the meetings they've had with a specific client before hopping on another call with them.
There's always a written record of what went on, of what goals were set, and what decisions were taken. It's a good backup resource for information and makes sure everyone remains accountable.
The benefits don't end there, though.
Having the meeting minutes readily available to everyone on the team immediately as the meeting finishes is a great way to quickly get to work on what they discussed. No more waiting around for someone to send you a summary!
This has resulted in at least 15-20 minutes being saved every meeting. This is largely in terms of not having to organize and distribute all the notes to the team. As there's no need for endless back-and-forth emails, everyone can get started on what they need to do.
Startup Voyager's favorite adam.ai features
Here are four adam.ai features that Peter and his team at Startup Voyager love.
1) The private vs. public notes feature
Private note taking is great because it helps you note down sensitive information during meetings without having to worry about who has access to it. It's very useful during performance reviews and meetings with clients.
2) The ability to download meeting minutes as a PDF
This can be especially useful since you have an offline record of what happened. Additionally, this makes it easy to share meeting minutes with anyone who didn't attend the meeting in a snap.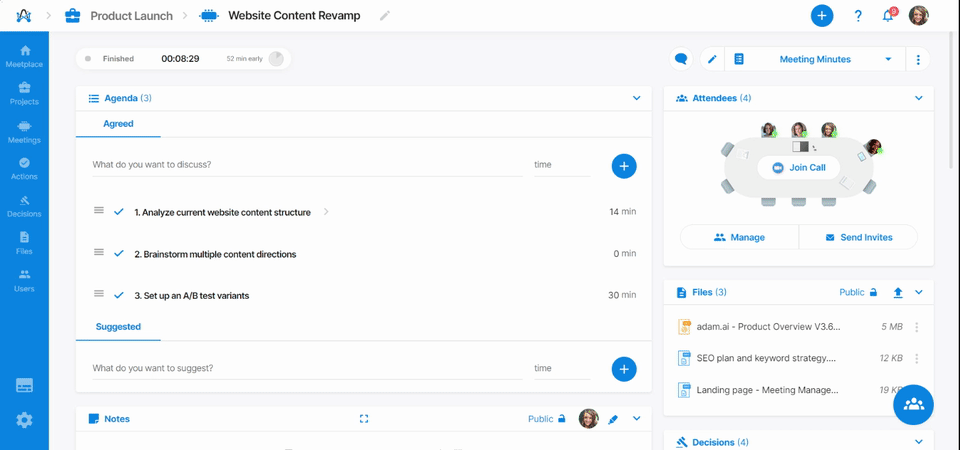 Generating and sharing meeting minutes on adam.ai
3) The actions feature
The "Actions" page is handy whenever team members discuss to-dos and deliverables. You can turn important items into actions along with a due date, description, and a level of urgency. It adds an additional layer of visibility to important tasks.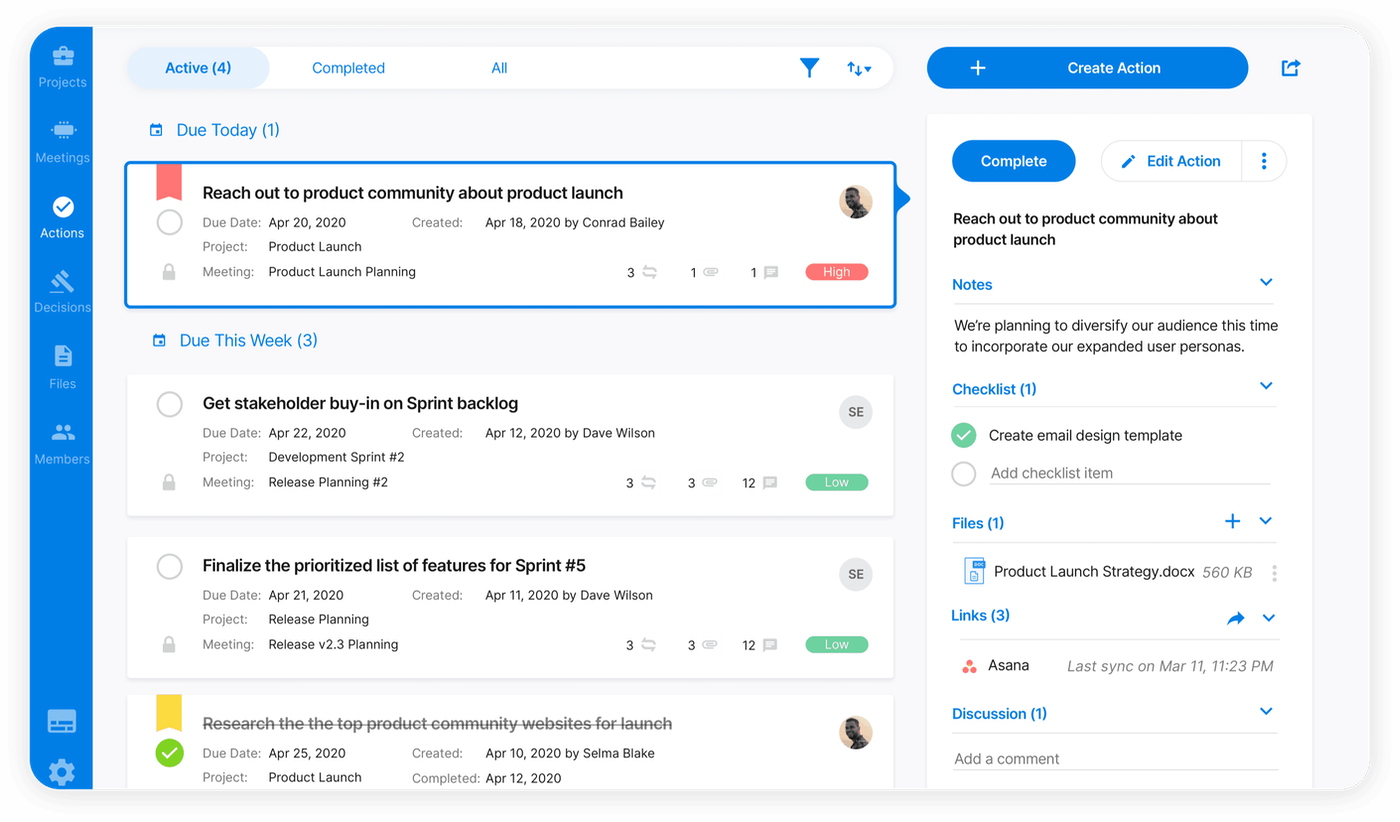 Screenshot from adam.ai: Actions
4) The ability to customize roles in a meeting
As every attendee has a specific role to play in a meeting, adam.ai lets you customize what they get to do. For example, you can set an attendee's role to be either a coordinator, facilitator, or viewer.
This gives them varying levels of access when it comes to meeting components (notes, votes, etc.) which can come in handy when you're dealing with large meetings.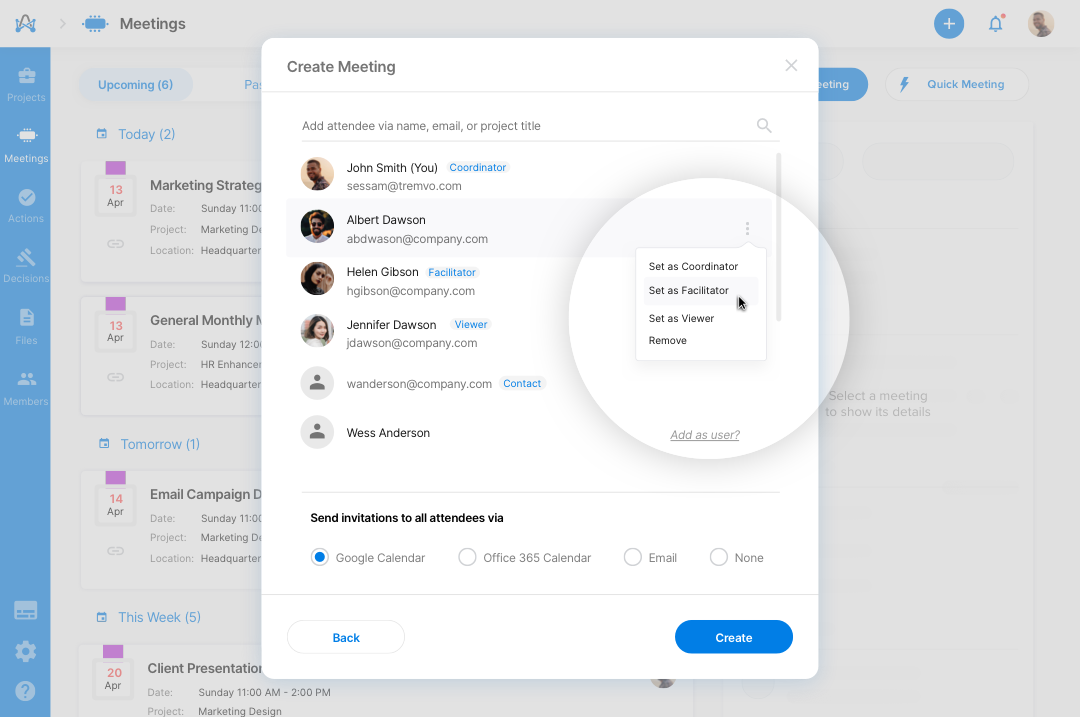 Screenshot from adam.ai: Meeting roles
What's next?
At the moment, Startup Voyager is largely using adam.ai as a record for their meetings.
It's a tool to keep things organized and hold people accountable.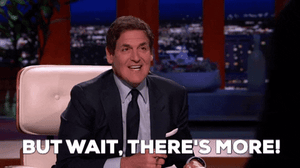 Once they start integrating it with other tools that they use, they believe it can become a far more streamlined addition to their existing processes.
It'll form an integral part of every meeting where they send meeting invites via the tool, create detailed agendas beforehand, and share PDF summaries of meeting minutes with specific team members.
They plan on integrating adam.ai with Google Calendar to get the scheduling underway and also plan on expanding access to the tool to more team members (currently, only nine managers have access).
They also look forward to the option of creating member groups down the line. This will help them add groups of people at once, making it easier to manage large-scale meetings in one go.
Additionally, they hope adam.ai can expand its native integrations with more project management tools, where notes can be pushed into tasks automatically, making it easier to take action on meeting items.
Why are they so confident about the tool becoming a major part of their workflow going forward?
As Peter puts it, "Before adam.ai, most of our meetings lacked a clear agenda to remain focused, and there was a clear lack of transparency into how effective meetings were. Additionally, our meeting notes were disorganized, and it resulted in information slipping through the cracks."
He continues, "However, now that we've adopted the tool into our workflow, everything is far more transparent. Our meetings are organized, everyone knows what they're responsible for, and there's no confusion over what happened."
"Additionally, with a readily accessible record of what went on during previous meetings, all subsequent meetings have the necessary context they need to remain highly focused," he adds.
To sum up, every company, no matter what industry they're in, can benefit from a dedicated meeting management solution.
It'll help keep your meetings more focused, add visibility to action items, and increase accountability among your team. Additionally, it's the perfect unified repository for meeting notes since everything is neatly ordered in one single space.
And while there may be multiple meeting management solutions available, here's why adam.ai is the best one for you: