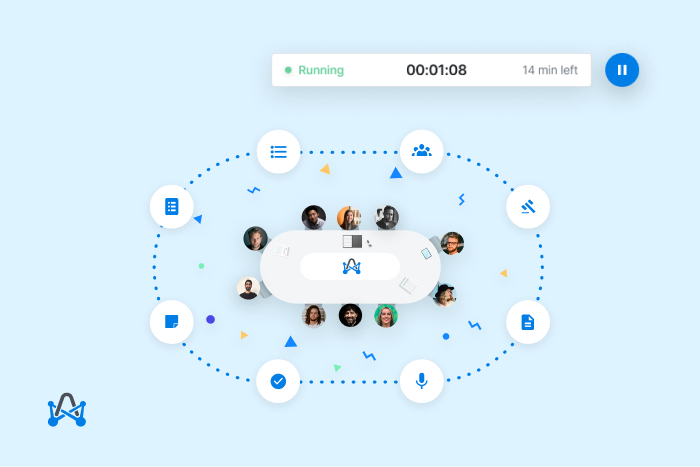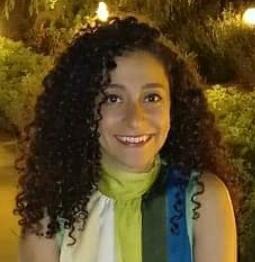 Successful meetings are what drive businesses, and they need special focus and preparations. From organizing meeting details to displaying a range of communication skills, you can find it a challenging process. And to top that, there is the fact that most people get bored easily during meetings.
And just as this happens in in-person meetings, the same goes for online meetings, especially because they lack human interaction.
But look no further; we've got you covered! It's time to supercharge engagement levels in your online meetings. Check out these five team meetings ideas you'll love and will inspire you to get more creative with your online meetings.
1. Virtual game night
Game night is so good that they did a Hollywood movie about it. It sparks a sense of achievement and bonding second to none. The team can collaborate and have fun together.
You can tailor the games to fit your team's idea about having fun. Have them vote on what online games they'd like to play. You can even organize tournaments with prizes and have the games extend over a period of a month or so.
Your team will have something in common to talk about and they'll definitely ask you to repeat the experience again!
Hoppier has a great list of 18 virtual game nights that you can choose from; go through them and select what suits the team.
2. Virtual coffee breaks
Make it a point to add virtual coffee breaks to your virtual meetings. It is a great time to socialize with your team without talking about work. It resembles the daily chit-chat in the coffee kitchen and meeting your colleagues in the hallway.
They can be not only fun but also relaxing. People get to know each other and feel a sense of belonging. And this indirectly boosts productivity as it creates a good mood and decreases the stress factor.
To add more spin to it, you can be creative with your virtual coffee breaks.
You can have a theme for the break; for example, have a Ted-X style talk. Engage your team in a light-hearted discussion, where they could share their journey about their career, college, or even lovable or fun moments in their childhood. Encourage them to imagine they are on a stage and should talk about their journeys and difficulties that they faced or anything they are comfortable with or want to share.
You can start with yourself! Tell them that you have prepared a short speech about how you started your career. Your team will absolutely love that, and you'll encourage them to share their stories as well.

3.

PowerPoint Party
PowerPoint parties involve people presenting a PowerPoint on a topic they're passionate about or know little about.
You can ask each attendee to prepare a presentation on a topic of their choice. It can be a presentation about a unique musical instrument or someone sharing their love for photography; as long as the topics don't spark controversies in the workplace, any topic is acceptable. Partygoers should not take this seriously; it's all for fun!
Then, attendees take turns presenting their PowerPoint topic. Presenters should expect to answer questions at the end of the presentation.
You can set some rules so partygoers can have the utmost fun. For example, everyone who attends must present. You can agree on the allowed time for each partygoer to present his topic. Also, you can choose a particular theme for the presentations or avoid specific topics that might cause discomfort.
4. Virtual lunch and learns
Have you noticed how people really bond when they eat together? Research showed that when people eat with others, they're more likely to experience happiness and be satisfied with their lives.
You can do that virtually and add a little tweak by hosting virtual lunch and learns.
So, what are virtual lunch and learns? They're informal meetings, where employees have their lunch and learn about any topic you decide on. And that happens in a virtual meeting place.
These activities are common in the workplace but having them virtually will be a great change!
First, decide on the topic. While deciding on the topic, you need to keep in mind the casual nature of the event. To keep engagement levels high, avoid sessions that are too knowledge dense. Second, it's important to choose a presenter who knows the topic well and understands the learning goals. The presentation should ideally take 20 to 30 minutes.
Lastly, regarding the food, you can either ask each attendee to buy their favorite food and reimburse them later. Or you can send a virtual credit card, so they can order food and beverages from any place they'd like.

5. Walk-with-me virtual meetings
Fresh air and getting your body to move can yield more creative thinking and effective brainstorming sessions.
While walking meeting isn't ideal for all kinds of meetings, they work great for creative sessions. Walking meetings can be great for recharging and stepping away from the usual workspace, and they can also be a helpful strategy for stepping into new solutions and mindsets.
Invite your team to the walking meeting. Ask everyone to choose a nice park close to their homes. Get your water and headset ready. And you're off to go.
Your team will get to move those muscles and enjoy nature. And you can give them an hour break after the meeting to stroll in the park and then return to usual business. It can be a great change to the usual pace of remote working.

To sum up, in this article, we mentioned five team meeting ideas you can use to add a spin to your meetings. Fun team meetings ideas are one step forward towards holding successful online meetings and breaking the mundane pattern.
What's even better is reducing the meeting time. This can be achieved by having everything prepared in advance, for example, uploading an agenda and useful files; taking notes in real-time; taking votes and making decisions in an agile manner; and taking excellent meeting minutes.
Meeting management software, like adam.ai, can help you achieve all of the above effortlessly and focus your time on meeting outcomes that drive the business.
Explore how adam.ai can enrich your meetings in this video.
And while there may be multiple meeting management solutions available, here's why adam.ai is the best one for you:
And most importantly, adam.ai integrates with your existing workflow, provides a free plan for life for small teams, and is the most affordable tool for larger teams (starts at $4.99).