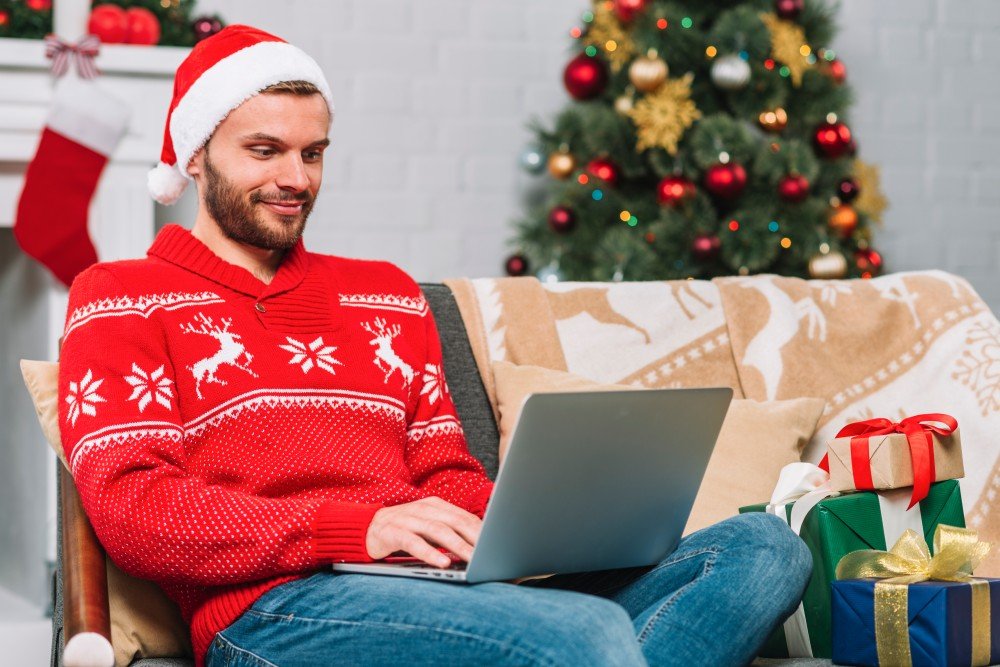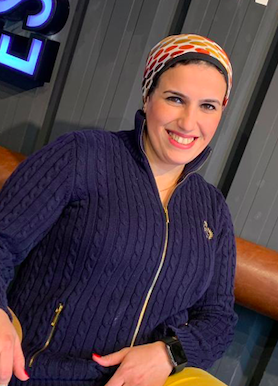 The holidays are just around the corner and so are your deadlines. Regardless, there is no need to fret; as adam.ai equips you with the best tools for all of your loose ends in time for you to enjoy the holiday season. Ease back into your work-life with a well-orchestrated management system that anticipates your every demand for all of your meetings. adam.ai aims to provide you with everything you need in order to master your to-do list while you happily enjoy that much-needed "me time."
In the spirit of gifting yourself, here are all of the ways you can use adam.ai for your own peace of mind:
Dedicated Project Dashboard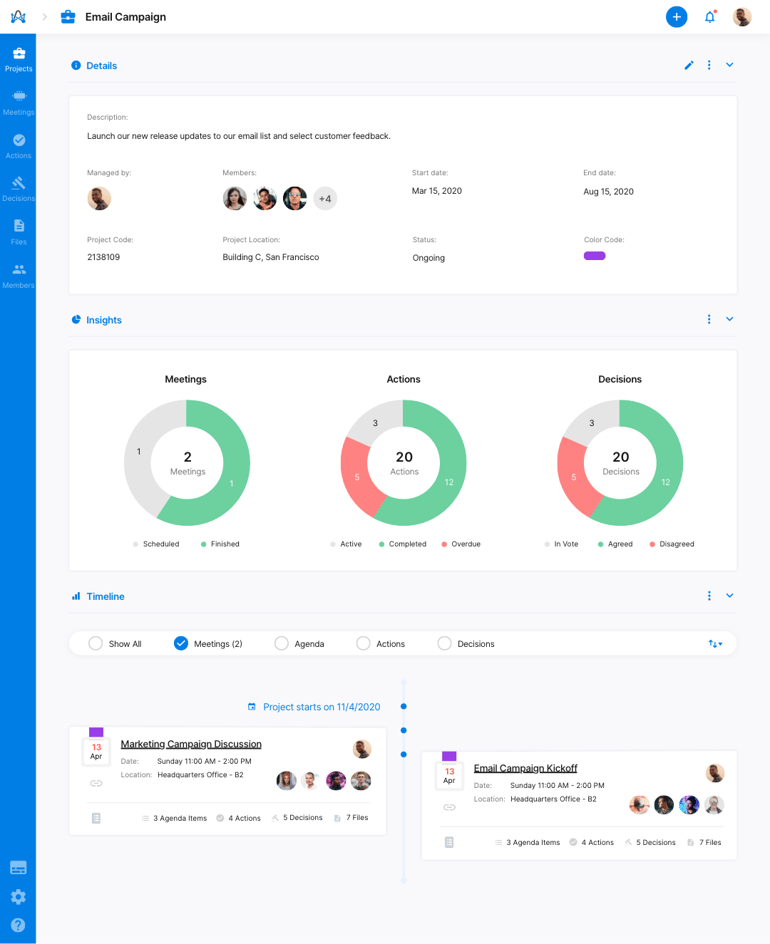 As a project manager, you might be keen on maintaining an efficient productivity level, even while you are away. That is why in order to keep up with your deadlines, decisions, and responsibilities that were discussed during your meetings, adam.ai provides you with a personalized project dashboard that highlights key insights for your meeting intelligence. Having a dedicated project dashboard page enables you to access all of the information that pertains to your meetings and projects. Within each project or meeting, you will be able to find tasks and to-do lists that were set throughout your meeting lifecycle to keep you on track with what is expected of you. Your project dashboard can be viewed through a timeline structure to enable you to better understand your progress with every meeting and project.
Homepage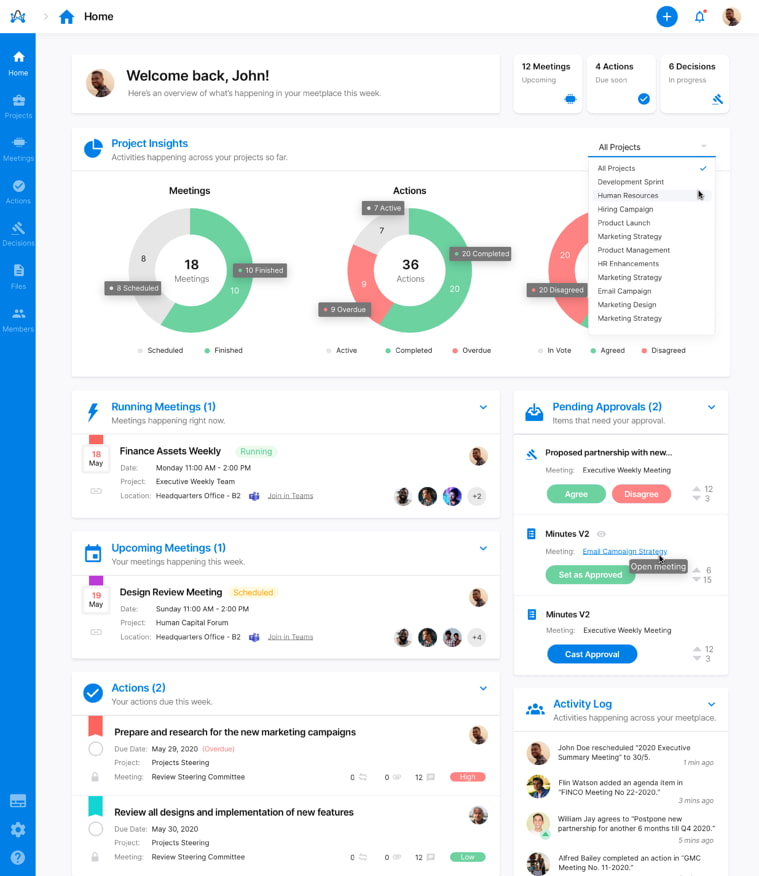 adam.ai's homepage is also a great way to quickly gather intel on all of your important due dates and tasks. As a CEO or a project manager, having bite-sized reports on upcoming meetings, actions, and decisions can help promote coherent competency whether you are out of the office or not. On the sidebar, for instance, you can find an activity log that notifies you of the history of all of the actions you and your team have taken to keep you up-to-date. You can also view action items with their due dates so you never miss a deadline. The homepage even has a sidebar to remind you of all of your pending approval items to encourage decisions. (This feature is only available for enterprise plans).
Weekly Emails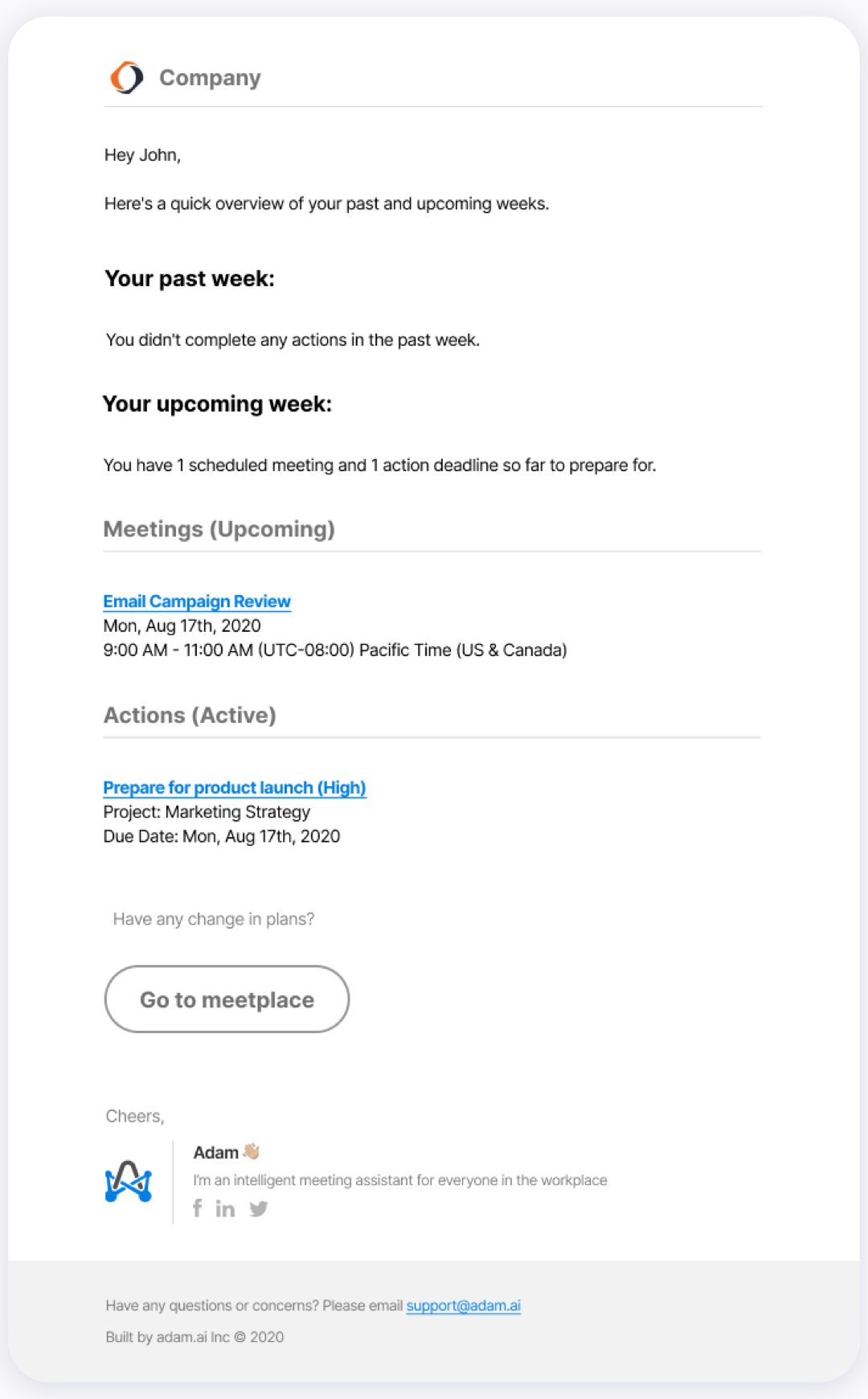 By the end of every week, a weekly overview email will be sent to you from adam.ai with a summary of all projects and meeting's insights to help remind you of key takeaways. The email includes all of the completed action items, as well as active action items due this week, which as a manager you can use to quickly and efficiently better boost your productivity. It further highlights all of the upcoming meetings that you have over the next week to help stay on track while you are away. The weekly overview email also places emphasis on the tasks and pending decisions to help you maintain your level of efficiency and intended progress.
As a CEO or project manager, you might be keen on maintaining your balance throughout the holiday season. That is why adam.ai emphasizes the reporting tools that best assist you while you ease back into your work life. With your readily accessible dedicated project dashboard, you can rest assured that you and your team will always stay on top of every task. Even with the new year approaching, you can now better evaluate and plan for new goals with the performance insights provided by your homepage to increase productivity. The weekly overview email is also a great way to ensure that productivity levels are established while you are away. Try adam.ai today or book a demo with our team to learn more.