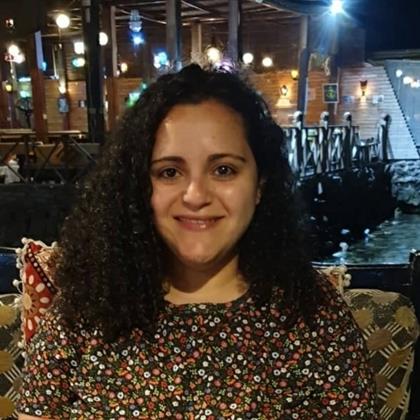 Using a free web-based word processing tool like Google Docs has become a necessity for many users.
Although it doesn't have the widest range of features, it has been able to compete with other tools because it's free and accessible to multiple users simultaneously, integrates with all Google apps, and offers the basic formatting tools in a user-friendly interface. So why look for a Google Docs alternative?
Despite its aforementioned advantages, Google Docs still has a few shortcomings that make some users look for other options.
Whether it's a problem with offline editing tools, lack of design features, or live track changing by multiple users, people sometimes prefer to use other document collaboration tools when working on certain projects that require an alternative to Google Docs.
In this article, we'll show you the top 12 Google Docs alternatives you can use for your projects.
1. Microsoft Office Online
This is probably the first choice that comes to mind when looking for a Google Docs alternative. Formerly known as Office 365, Microsoft 365 Online offers a wide range of features that make it stand out as a Google Docs alternative.
You can access Microsoft Word online and use all the options available from the desktop app with the added bonus of being able to share your Word documents with multiple people and make changes in real-time.
The advanced features in Microsoft Word Online make it a good alternative to Google Docs for bigger, more sophisticated projects. That's why many longtime Microsoft office users still prefer to pay a subscription fee to use Microsoft Office online instead of Google Docs.
2. Nuclino
This app is another fierce contender to Google Docs offering similar sharing options, real-time editing, autosaving documents as you type, comment options, and tracking older versions of your document, to name a few.
While the design and formatting features are not as substantial compared to Google Docs, it offers users a unique experience by organizing your documents and keeping them consistent.
What makes Nuclino stand out is its linking feature, where you can connect relevant pages together as you're typing, much as you'd find on a Wikipedia page.
This feature provides a different experience than Google Docs, where you have to save each document in a separate folder. Instead, you have a database of connected documents that you can easily access as you type.
3. Quip
With this tool, you can create basic documents and spreadsheets and share these files with others, who can access them from their smartphones or desktops.
Quip allows you to chat with your colleagues using one-on-one messaging or chat rooms inside the document while having all these features on Salesforce.
It also offers a much better offline editing experience than Google Docs, and you can review any person's edits by highlighting any part of the text document; their name will appear on the left with their changes and the time they made them.
On the downside, this tool doesn't offer advanced formatting features, so it may not suit your needs if you're working on a complicated project.
4. Dropbox Paper
Dropbox Paper comes with a handy virtual assistant that notifies you when someone is sharing a new document with you. You can add deadlines to your assignments, so that you'll be alerted before their due dates, which is a unique feature compared to other tools.
This tool offers a wide range of annotation tools but still doesn't surpass a longstanding tool like MS Word in its formatting features as it only offers basic options common among other Google Docs alternatives in this list.
5. Zoho Writer
This tool competes fiercely in the market with its sophisticated formatting tools with custom layouts and elaborate designs. It's included in the Zoho Office Suite that reminds us of Google Workspace and Microsoft 365.
Zoho Writer includes a writing assistant tool to fix any grammatical and stylistic errors and enhance readability. Another handy feature is its integration with WordPress, so you can publish your work on your website directly from Zoho Writer.
These extensive options have one disadvantage of not being as user-friendly as Google Docs or Microsoft Word. The toolbar is on the left side with a lot of hidden tabs and icons so it takes a bit of time to get the hang of it.
6. Apache OpenOffice
OpenOffice is a free open-source office suite that includes tools for word processing, presentations, 3D illustrations, spreadsheets, and more.
When downloading the OpenOffice suite, you'll have (1) Writer, to write your text documents; (2) Calc, to create spreadsheets; (3) Impress, for presentations; (4) Draw, for simple 2D diagrams and advanced 3D diagrams graphics; (5) Base, to navigate databases, generate reports, and create tables and forms; and (6) Math, to form mathematical equations.
This software offers an elaborate experience for documentation, illustrations, numerical reports, and graphics, but its interface is not as updated as its counterparts. However, it has the advantage of being a free tool and is available in many languages.
7. OnlyOffice Docs
This tool is part of the OnlyOffice suite and was able to get the best of both worlds from Google Docs and Microsoft Word, making it a notable Google Docs alternative.
You'll notice that the interface looks similar to a Word document with many formatting features and offers the real-time collaboration and live editing options found in Google Docs.
You can chat with your colleagues using the built-in chat feature, embed your files to apps or websites, and save your files in many formats. You'll also be able to install add-ons to optimize your work; however, it can take a while to learn how to navigate the platform seamlessly with too many tools and features.
8. Docs in ClickUp
ClickUp is a project-management and collaborative tool that helps you to optimize work with your team using features like whiteboards, dashboards, chat, goals, and more.
Docs in ClickUp makes a great Google Doc alternative with standard formatting options and the ability to link related pages and assignments with each other.
It also offers real-time collaboration with multiple users editing and working on the same document, and you'll be able to see who's making changes as they type.
9. Slite
If you're looking for another combination of a project-management tool and document editor, Slite offers useful integrations with Trello, Asana, Figma, GitHub, and others. Slite's integration with Slack makes communication and managing projects much easier for Slack users.
It doesn't contain elaborate features such as those found in Microsoft Word or even Google Docs, but it provides a different experience for teams.
Although formatting features in the editor are limited, it still provides a colorful layout with the ability to add images, videos, emojis, tables, checklists, quotes, and placeholders, in addition to a few other handy options.
10. WPS Office
Similar to Google Docs, WPS Office also offers a suite of management and word processing tools and can be downloaded on any device, but it's particularly focused on the mobile version.
The interface is user-friendly and contains advanced formatting features and allows you to work on different formats, which makes it easy to manage your spreadsheets, text documents, presentations, and PDF files, which is the most unique feature.
It allows you to convert PDF files to Word documents and vice versa, split or merge files, create templates, forms, and surveys, and more.
11. Etherpad
Etherpad is another open-source collaborative tool that provides live editing by multiple users. You can use the chat feature in your pad and restore older versions of your document if you made a mistake using version control.
You can also set a password for your documents as an extra privacy feature and download or upload your pad in various formats.
Etherpad integrates with widely used tools like WordPress, Atlassian, and Odoo, to name a few.
12. Coda
Coda is another collaborative workspace tool that allows you to do more than just edit documents. You can create and edit documents and add tables, illustrations, and videos in a user-friendly interface.
This tool makes a worthy Google Docs alternative if you're looking for more than a document editor, as it allows you to facilitate communication with your team while managing different projects with its customizable lists and dashboards.
adam.ai: an all-in-one solution
Each of the Google Docs alternatives in this article has something unique to offer the user. Some people want the advanced formatting, design, chart, and table options found in a longstanding app like Microsoft Word, while others just want a basic document editor integrated into a collaborative tool to type their notes while working on other project management tools or when conducting virtual meetings.
More and more people have been working remotely in the last couple of years, and with this trend, communication apps like Zoom, Google Meet, Slack, and Microsoft Teams have become necessary tools in your daily lives.
With an abundance of tools available and users' demands on the rise, there has been an insisting need for collaborative tools that gather all your professional needs under one platform.
💡 What if you have an all-in-one meeting management platform, where you can take notes, create action items, make decisions, chat with other people, write a meeting agenda, download your text documents and files, and automatically generate meeting minutes, all while having a live video conference with your colleagues without having to switch to different apps?
You can do all that and more on adam.ai, where you can manage your business meetings more efficiently.
While it may not contain enough document editing features as a Google Docs alternative, you can still use its note-taking features with basic formatting options to optimize your meetings using meeting agenda templates and follow up on your team by linking meetings together or duplicating them.
Check out this video on how to improve team accountability and follow-up using adam.ai's various features.
Try out our 14-day free trial to enjoy adam.ai's various features and integrate with your favorite apps.
14-day pro. No credit card. No hidden fees.
The bottom line
Google Docs can be a great choice for many people, but sometimes, they may be looking for additional features or a more unique experience when creating text documents. That's why we've listed the top tools to try as a Google Docs alternative that better fits your needs.
We recommend using an all-in-one meeting management platform, like adam.ai, to optimize your meetings and engage in a more holistic experience for virtual meetings.
Here are a few reasons to choose adam.ai: