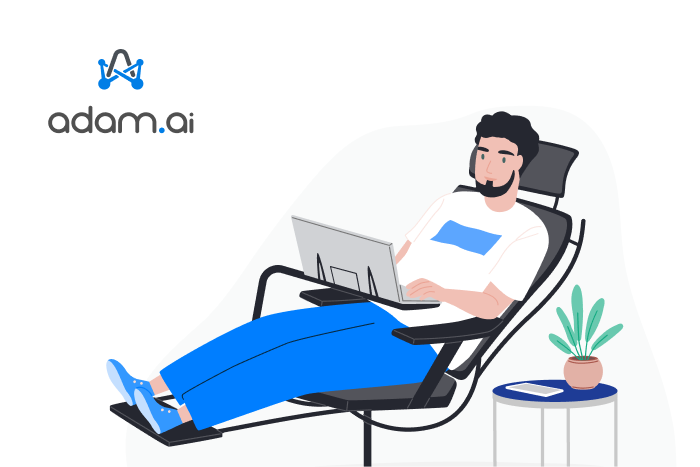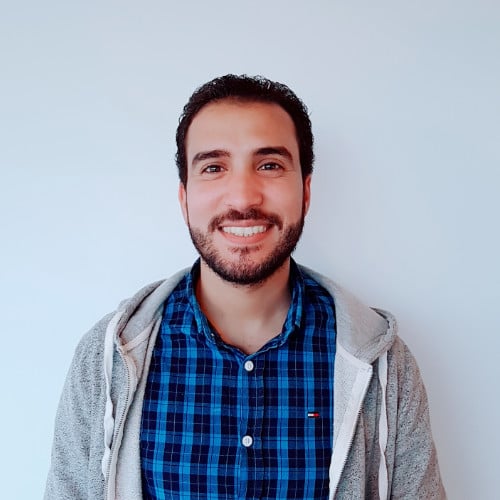 To cut through the routine of reading lengthy articles, adam.ai blog introduces the first interactive blog post, in a series to come, about types of virtual meetings.
Not only will you have fqun learning, interactively, about the different types of virtual meetings and when to use either of them, you will also know how to take your next online meeting far and beyond!
Virtual Meeting Type #1: Teleconferencing
As you now know, teleconferencing is an audio-only meeting where participants from all over the world can virtually meet and share their input.
A teleconference depends on a phone service, an instant messaging app, or a conference network.
It emerged as a response to companies' need to involve remote parties in their meetings and, at the same time, cut the travelling and commuting expenses.
Known as conference calling, all it requires is a reliable phone service and then the participant can directly call and connect with meeting attendees from any place in the world.
Recording the teleconference meeting is an option, too.
The idea then evolved and transformed to take different shapes of conferencing, depending on the nature and needs of the virtual event itself, to include more features, like file sharing and video.
Virtual Meeting Type #2: Video Conferencing
From the wider concept of teleconferencing comes this sub-branch, video conferencing — the most widely used and commonly known virtual meeting type among teams and corporates worldwide.
Video conferencing is, by definition, the connection of geographically distant parties through a provider or a platform that offers online meeting solutions using the internet.
Using their web cams, participants can easily share visuals for a better meeting experience, where face and hand gestures and body language play a critical role in understanding and communication.
Other features include real-time chatting, instant messaging, screen sharing, file sharing, and whiteboarding.
✍️ Adam says, follow these virtual meeting etiquette best practices, especially while using video conferencing.
This puts video conferencing on top of virtual meeting types, favored and used by millions every day over the web.
Virtual Meeting Type #3: Web Conferencing
Web conferencing concludes the types of virtual meetings, where distant participants collaborate using their mobile devices or PCs through the internet.
In a web conference, remote participants can also share their screens, transmit files of different types, and make audio/video calls over the web — the video sharing is optional though.
All of these features and options are most likely to be found in commonly known online meeting tools worldwide.
Online Meeting Software for Remote Conferencing
Tools that provide remote conferencing solutions are numerous, but few that really stand out among the others.
Webex, Microsoft Teams, Google Meet, and Zoom are some of the best online meeting providers worldwide, offering, mainly, reliable video and audio connection and file sharing.
In addition to that, some offer extra features for online meetings like scheduling and private chatting.
On the other hand, some platforms have taken the experience beyond the meeting itself, to the content of the meeting and the procedures that precede and follow the event, like adam.ai. On top of that, adam.ai has recently introduced its own video conferencing tool to complete the all-in-one meeting experience.
The All-in-One Online Meeting Experience
Because virtual meetings are far more than the mere gathering that takes place between remote individuals, adam.ai has thought it well through and has come up with an abundance of features that organize online meetings into a workflow.
adam.ai is an all-in-one meeting management platform that manages the full meeting lifecycle through a unique experience tailored to enrich your meeting experience and transform your meeting content into valuable knowledge assets:

Single/Recurring meeting(s) scheduling and invitations

Real-time note taking, discussion, voting, and file sharing

In-app private/group chat between attendees

Linking/Grouping relevant meetings

Creating, tagging, delegating, and following up on actions

Generating, sharing, and approving meeting minutes

Full committee and project management

Branding and advanced customizations

Dashboards and insights for meetings, actions, and decisions

Integrations with 30+ tools (project management, Office 365, and others).

📢 Do you know that adam.ai ranked a Leader by G2 this summer among meeting management software?
14-day Pro. No credit card. No hidden fees.
Overwhelmed?
How to Choose the Right Virtual Meeting Type for Your Virtual Event?
Well, as a manager, event planner, or team leader, you know your team and your needs best.
We will just try to give recommendations here.
A teleconference virtual meeting is ideal for small groups or quick stand-ups where no visuals or presentations are needed. It would be also great if participants, for some reasons in such an era, do not have a stable internet connection or access to a mobile device.
Video conferencing is ideal for teams working from home, companies connecting with business consultants, managers conducting executive training, team leaders brainstorming new ideas, and even families and friends reunions.