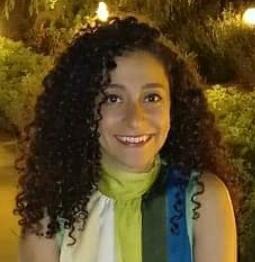 The best way to say "welcome to the team" is to provide your new employees with the reassurance that they won't struggle to figure out what is expected from them and provide them with all the support and tools they need for their new job role.
In this article, we'll cover the means that will help you effectively onboard your employees and allow them to adjust to the social and performance aspects of their new job role.
You'll also understand the value of productive meetings during the onboarding process. A successful onboarding process is one that makes the new employee fully connected to their new workplace through skip-level meetings, regular check-ins, and one-on-one meetings.
Once you're done reading the article and know how valuable effective meetings are during the onboarding process, give adam.ai, an all-in-one meeting management platform, a try for an organized, second-to-none onboarding process.
"We plan to continue using adam.ai to keep our meetings and projects organized with clear timelines. Meetings became more engaging and easier to track with adam.ai; a quick glance is enough to capture a project's status; and the team's progress and the well-formatted PDF meeting notes received many appraisals." Jonathan Liang, Technical Manager at Cisco.
14-day pro. No credit card. No hidden fees.
First, let's explore how a successful onboarding process benefits your company.
How does a successful onboarding process benefit an organization?
A successful onboarding process benefits both the organization and new employees on many levels as follows:
1. Promoting an excellent reputation
An excellent reputation equals better talent acquisition. Today, employees publicly share their experience in a company, be it on social media or sites like Glassdoor or LinkedIn.
Through adequate onboarding experience, you can gain positive word of mouth, and you can expect remarkable talents to approach you, instead of you recruiting them.
2. Getting new employees to be productive in a brief time
You can expect your new hires to efficiently perform at their new jobs as soon as possible with a proper onboarding process. When you provide new members with the support, knowledge, and tools they need to succeed in their jobs, you decrease the time to productivity.
3. Smooth execution of your long-term strategic plan
You guarantee the smooth execution of your strategic plan by instilling ownership and commitment and a general understanding of where your company is heading.
There's no better time to do so than when a new employee joins. Your onboarding process should help new hires understand how they fit into the company's goals, values, mission, and vision.
4. A stress-free start
Both new employees and their managers can feel stressed during the first period. A successful onboarding process can help relieve such stress.
It is one where, right from the start, new employees are introduced to everything they need to get their jobs done: the tools, information, and resources.
The employee can start working independently in no time and can be less of a burden on their leaders.
5. Increasing your company's retention rate
s
First impressions last. When a new employee enters a company and feels lost, they most probably would reconsider their decision to join this workplace.
After going through the hectic process of selection, you can lose your new hire because of a weak onboarding process.
An increased rate of turnover negatively impacts the company culture, not to mention how expensive it is to spend time and HR resources on new hires only to see them leave.
6. Better commitment to the company's regulations
Letting new employees know about basic legal and policy-related rules ensures better commitment.
A successful onboarding plan increases the chances of retaining valuable employees.
Now that you know the benefits of a professional onboarding plan, let's have an overview of what it looks like.
What are the four C's of onboarding?
A successful onboarding process has four building blocks, called the four C's. They're as follows:
Compliance
This block is about letting the employees know about basic legal and policy-related rules in your company. This is the most basic block that most organizations include in onboarding plans.
Clarification
This is related to the new employees knowing everything about their new job and what is expected from them.
Culture
Culture refers to how things are done in a certain organization on both the formal and informal levels.
Connection
This refers to the necessary relationships and networks the new hires need to establish at the workplace.
Proactive onboarding is one that includes all the above building blocks. It's what organizations should aspire to. It requires a strategic human resource management approach. The four C's are your starting point. The next step is knowing how you can help your new employees maximize the success of the onboarding process.
What does a successful onboarding process include?
Here's what you need to include in your onboarding program to maximize its success.
Boosting employees' confidence in the workplace
New employees need to feel confident enough that they're up to expectations and doing the job well. Compared to less confident employees, confident ones feel motivated to give the organization more and are successful.
The belief in one's ability to successfully complete a task, or self-efficacy, positively impacts organizational commitment and satisfaction and leads to a decreased rate of turnover.
Self-efficacy can be enhanced by ensuring that the job demands are clear, mentoring, role modeling, improving coaching strategies, including feedback, guidance, support, and education, and acknowledging small and large successes.
Clear expectations
A new employee understanding his or her role and expectations is a sign of a successful onboarding process. They must know what their tasks entail and how things are done inside the company (work methods) and have clear priorities.
In fact, clear expectations are so important that businesses may lose considerable amounts of money if expectations are ambiguous.
According to a white paper commissioned by Cognisco, creators of My*KNOW, an innovative assessment and competency management system, US and UK businesses lose $37 billion every year because their employees do not fully understand their jobs.
Role clarity is an essential indicator of performance. It starts with a successful onboarding process that informs the new employees about what they need to do and what is expected of them.
Then, surveys are used to measure role clarity. Such a framework can help organizations stop potential performance problems and losses.
Helping new employees establish effective working relationships
One of the important aspects that increase retention rates is how new employees adjust in an organization. It's safe to say that failure to establish effective working relationships is an indicator of a failing onboarding process.
New employees need to feel accepted by their peers and managers. They expect HR personnel to help them with that. During the onboarding process, new employees should be encouraged to enhance relationship building by engaging in small talks over lunches or coffee breaks, accepting new responsibilities and being successful at them, and voluntarily participating in company functions.
Introducing the company's goals, values, and politics to new employees
Every company has a unique culture. In an article by HubSpot on examples of unique company cultures, they mention that "a reflection of keeping customers happy by keeping employees happy."
And as a result, Google has its unique language. They call their employees "Googlers" to encourage creativity. They have a space called X lab, where employees can experiment. And they can fail as many times as they want; Google promotes failure as a learning experience necessary for growth. So, employees feel empowered, supported, and happy.
The onboarding process should introduce the company's culture to new hires. Knowing about the organization's unique language, politics, goals, and values will help the new employees quickly adjust and increase their commitment and satisfaction.
So, how can the above points be translated into an actual onboarding plan? Read on to find out.
How to welcome a new employee to the team?
Now, let's figure out the steps of a successful "welcome to the team" plan.
Pre-planning to welcome a new hire
1. Sending a warm welcome message/welcome email
Using a friendly and positive tone, write a thoughtful welcome message or email that gets your new employee excited about joining the workplace.
One of the best things you can do is make the welcome message personalized by adding the person's name and mentioning their skills and experience that make them a great asset to the organization.
Indeed, Calendly, and darwinbox have incredible lists of new employee welcome messages. You can choose one and customize it to fit your company's culture.
Here are a few from Calendly's list of welcome messages for new employees:
"Welcome to the team, [new employee's name]! We only hire people we believe will make a difference here, and we're proud to count you among that number. We look forward to helping you make waves."
"Welcome! We're thrilled to have you with us. We had a lot of applicants, and we chose you because we believe that your skills, experience, and creativity will have a real impact on our team. We're so excited to have you be part of our team, and we can't wait to see what you do!"
"Welcome to our team, [name]! We value the talents and ideas of everyone on our team, especially our new hires. We can't wait to see what you'll make happen."
2. Preparing onboarding and training materials
Have a roadmap prepared for your new hire that includes the goals, timelines, and support available to help them succeed.
Focus on training that proactively helps new hires adjust to their workplace, ensuring successful onboarding. Training in both hard and soft skills will boost the new employees' confidence and enhance their ability to cope and perform well in their job.
3. Setting up their place
Before your employees' first day, set up their workstations and prepare everything they'll need like a parking pass and swipe card. Prepare any tools or resources they'll need. be sure that all of this is set up before the start date.
This will make them feel welcomed and appreciated, and you'll have an enthusiastic new team member.
Onboarding a new employee
Step 1: An early welcome for the new employee
The onboarding process starts as soon as your candidate signs the offer letter. To get your new employee more excited about their decision to join your organization, you need to make the most of the period between signing the letter and the start date.
You can start by sharing information on their role in your welcome email. This can include details on assignments they may work on when they officially start. You need to mention that you understand if they don't have the time to check out what you sent and that these documents are for the sake of clarity.
One of the effective steps you can take is to mention in the welcome email how the onboarding process will go or at least what will happen during the first week.
Provide them with access details for your company's communication tools and work management platforms.
Let them know you are available for any questions or concerns.
Step 2: The first day for the new employee
On the first day, your target is to make the new employee feel welcomed and appreciated and help them engage with the new coworkers. This day should be relaxed and not over-planned.
Step 3: The first week for the new employee
In the first week, you should aim to help new employees understand what's expected of them and how the onboarding process will make them feel more confident when performing the required tasks. You should also work on helping them strengthen relationships with their coworkers.
Step 4: The upcoming 6 months in the onboarding process
In this step, you'll hold many one-on-one meetings to check that everything is going as planned.
💡Pro tip: At this stage, you'll need to hold a series of productive one-on-one meetings to help your new employee advance.
An all-in-one meeting management platform, like adam.ai, has all the features you'll need to hold an actionable meeting and is fully connected to your business. adam.ai integrates with many superb cloud-based team collaboration tools, like Asana, Trello, Google Docs, and many more, so you'll have all your meetings connected to business goals.
Read on to know how adam.ai can help elevate the onboarding process by running successful onboarding meetings.
Onboarding meetings
Effective meetings are an indispensable part of the whole onboarding process. The onboarding process includes a series of one-on-one meetings and skip-level meetings, where stakeholders, including those involved in hiring, training, HR, and normal coaching and support, communicate a lot of information to the new hire and give and receive feedback.
You should know that if new employees don't get the information and follow-up they need to perform work efficiently and effectively shortly after they accept your employment offer, then you might face a problem retaining talent.
So, how do you give new employees what they need?
You need to hold meetings that are easy to track and manage and actionable. You must avoid the scatter of meeting content between different silos and tools, which leads to a lack of accountability and transparency and affects the whole onboarding process.
The problem is that current meeting solutions focus on only videoconferencing or scheduling and don't drive successful meeting results.
You need a solution that manages the entire meeting lifecycle and is fully connected to your business activities to get things done, have all the information in one place, and achieve goals through effective meetings.
Here's how you can make the best use of adam.ai to establish an onboarding process that leads to job satisfaction and long-term employee retention.
1. Before your new employee's first day, prepare all the meetings they'll have to attend and allow them to have an overview. Create a project on adam.ai; name it, for example, "[name] Onboarding Plan." Under this project, you can create all the required meetings. Your employee will have a timeline showing each meeting's date, participants, agenda, and action items.
2. To each of your meetings, add your timed agenda items and subitems. Ask your meeting participants to collaborate on your agenda before the meeting. Then, easily move their suggestions to be a part of the meeting agenda.
3. You can upload all the materials you'll need before your meeting and invite your participants to pre-read them to come prepared. adam.ai integrates with Google Drive, Dropbox, and Box to manage your work all in one platform.
4. Add relevant meeting links to your current meeting. For example, you are running a one-on-one meeting every month with your new employee, and you need to review previous feedback or any notes you've written during such meetings. You can link those relevant meetings to easily access them during your meetings.
5. Write notes in real time in private or public.
6. Add your action items with assigned people, watchers, deadlines, descriptions, and attached files, and then send them off to your favorite project management tool when you integrate it with adam.ai. Check out our app integrations.
8. Add multiple meeting facilitators to write meeting notes, add agenda items, upload files, assign public actions, and take decisions. This is especially important when running training meetings.
9. Your meeting minutes are automatically generated. They include the meeting agenda, meeting notes, and all action items and their deadlines.
10. To follow up on progress, you need to run daily standups for regular check-ins to solve your new hire's potential problems before they turn into bigger ones. Inside your project, create several meeting series that can be repeated daily.
The bottom line
Integrating new hires into the organization and helping them feel welcomed and appreciated is important to a business's success.
When important stakeholders and new employees interact and try to understand one another, you'll have a proactive onboarding plan that leads to job satisfaction and long-term employee retention.
Let's sum up the best practices for welcoming a new employee on board:
An all-in-one meeting management software, like adam.ai, manages the entire meeting lifecycle and is fully connected to your business activities (integrated with a myriad of state-of-the-art tools), which guarantees an onboarding process, where new hires learn faster and are more productive and efficient.
And while there may be multiple meeting management solutions available, here are a few reasons to consider adam.ai: